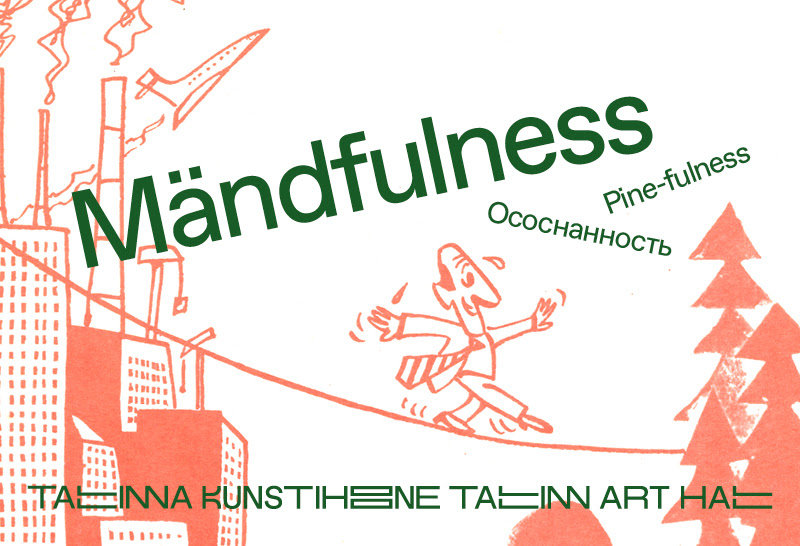 Pinefulness in Tallinn City Gallery (Linnagalerii)
Location:
Tallinna Linnagalerii
Start Date:
30.09.2021
Start Time:
18:00
End Date:
28.11.2021
The group exhibition "Pinefulness" will be opened in the City Gallery on September 30, with the participation of Eike Eplik (MA, EKA Sculpture and Installation), the legendary Olimar Kallas, Reet Kasesalu, Jan Lütjohann, EKA graphics alumna Mall Nukke and EKA photography alumni Hanna Samoson and Johannes Säre. The curator is Siim Preiman, an alumnus of the Institute of Art History of EKA.
The exhibition deals with Estonians' relationship with the environment and is an attempt to raise awareness of the impact of today's actions on the future of dreams through bitter humor and affordable gestures.
The exhibition is part of Tallinn Art Hall's ongoing exhibition series, which pays special attention both to the possibility of being good and to ecological responsibility in conditions of certain destruction. The series is an institutional attempt to find an ethically suitable platform for dealing with burning issues. Therefore, we have excluded all single-use materials from the standard 'toolkit' of a contemporary art exhibition, using as few materials as possible – and only things found on site.
A curatorial tour with Siim Preiman will take place on October 2 at 12pm. The exhibition will remain open until 28 November.
Pine-fulness is part of the series of events organised by Goethe-Institut, entitled World Wild Wald. 
Tallinn City Gallery (Harju 13) is open from Wednesday to Sunday 11–6 pm, free entry.