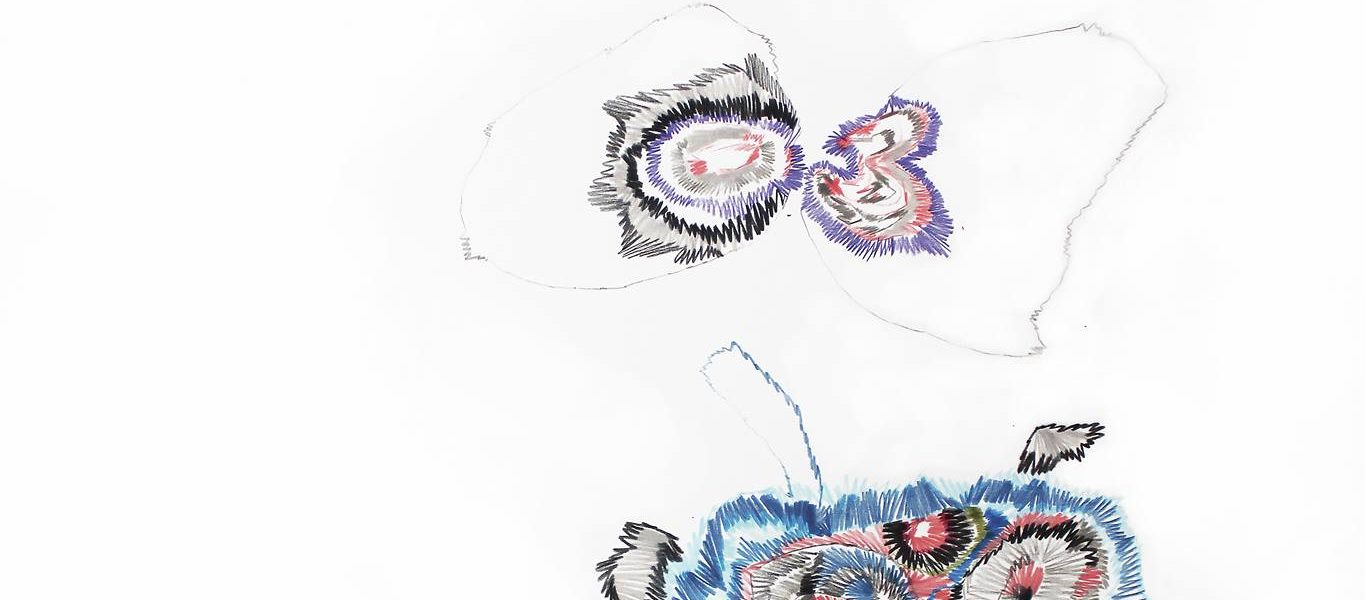 Location:
Vent Space projektiruum (Vabaduse väljak 6, Kunstihoone sisehoov)
Start Date:
22.08.2019
Start Time:
18:00
End Date:
31.08.2019
Solveig Lill is opening her solo exhibition "In the Nearest Distances" at Vent Space project room on Thursday, August 22 at 6 p.m. The exhibition will be open until Saturday, August 31 from 12–5 p.m.
"The human body consists of around thirty-seven trillion cells. The complicated sequence of biological processes that takes place between them and within them determines every aspect of an organism's state. We perceive the environment mediated by the cells through the energy they produce. Despite this, people tend to think of themselves as a single whole form, not as a collection of actively living particles.
To somehow position oneself with regard to the surrounding world, to designate one's position in a system, it is necessary to acknowledge other scales in addition to one's own comparative size. It is necessary to cast one's eyes closer as well as further from oneself.
It is possible to view the cellular level as a model for larger communities. Communication, conflicts, influence and vibrations, collaboration and competition between particles have similar parallels on a human as well as a universal level.
The drawings presented at the exhibition depict hypothetical situations in the cellular world. The works do not draw on scientific sources, instead they speak of the microscape through the artist's interpretation. The exhibition invites the viewer to make a conceptual leap with regard to scale, directs attention away from people and towards cells and asks whether there can be anything fundamentally similar between the two."
Solveig Lill (b. 1994) is studying in the Contemporary Art programme at the Estonian Academy of Arts and will defend her master's thesis next spring. During the previous academic year, she studied on exchange in Germany at the Berlin University of the Arts, in professor Mark Lammert's class. Lill acquired her bachelor's degree in 2016 from the painting department at the University of Tartu. Having previously participated in group exhibitions in Tallinn, Tartu, Vilnius and Berlin, this exhibition is her first solo show. Lill's creative practice includes a variety of media. She has worked with painting, installation and photography and is currently focusing on drawing.
The artist thanks: Cultural Endowment of Estonia, Estonian Academy of Arts, Vent Space, Aksel Haagensen, Mark Lammert, Hanna-Liisa Lavonen, Iren Lill, Kaisa Maasik, Maria Muuk, Kati Ots, Mihkel Raev