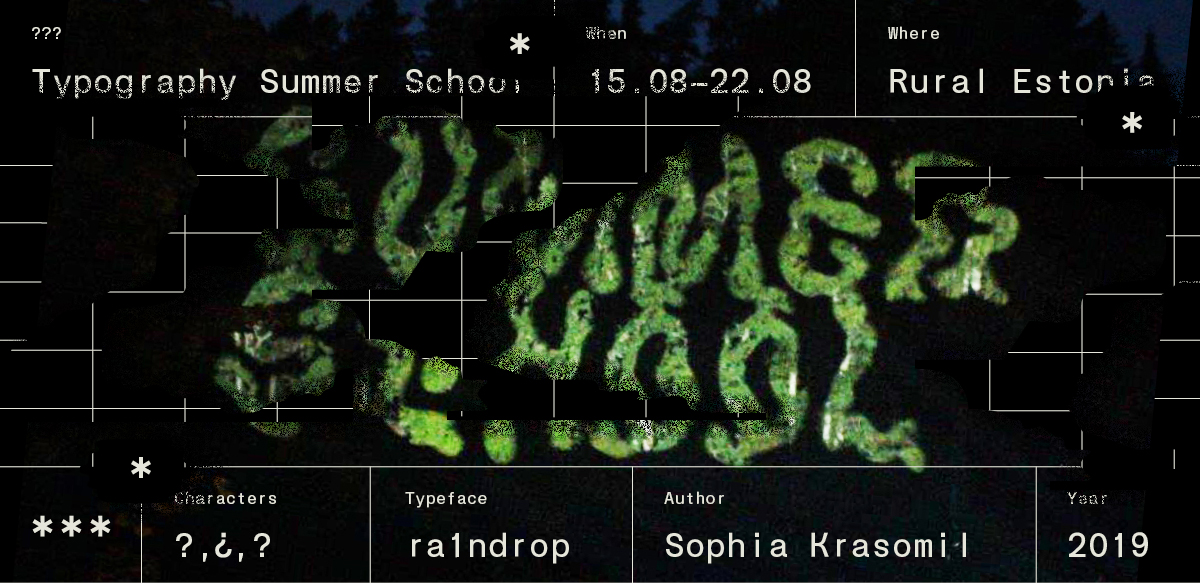 ??? Summer School
Start Date:
15.08.2021
End Date:
22.08.2021
??? Summer School is a week-long experimental workshop with a focus on type design and typography, taking place on August 15-22 in the beautiful countryside of Oandu village, Lahemaa National Park, Estonia.
Typography is often closely related to the urban environment but ??? Summer School aims at finding new methods and inspiration in the practice of typography by experimenting with it in rural Estonia.
??? Summer School is being held for the 2nd time and the theme of 2021 is: GRAVITY.
We welcome graphic designers, artists, architects, theorists, critics, curators and everyone else interested to participate.
Our tutors are Laura Linsi & Roland Reemaa (UK/EST) and César Rogers (FRA/NL) + guest lecturers.
Apply to ??? Summer School HERE
More info on our official website
Most current info on our Instagram account
All questions You can send here: info@qoqoqo.ee