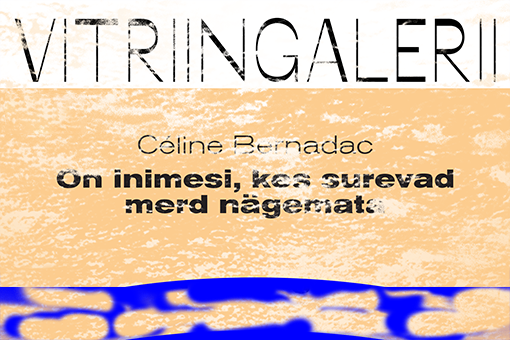 The Showcase Gallery, Céline Bernadac 
Location:
P
Start Date:
11.05.2021
End Date:
20.06.2021
The Showcase gallery of the Department of Photography is starting its new season. 
The spring/autumn season of 2021 is dedicated to one-picture exhibitions. 
The first exhibition, "On inimesi, kes surevad merd nägemata" ( There are people who die without seeing the sea)  by Céline Bernadac, will open on 11th of May.
Céline Bernadac
"On inimesi, kes surevad merd nägemata" ( There are people who die without seeing the sea)  is a fact: there are people who have and will pass away without ever seeing the sea's waters. In Estonia, most of the land is surrounded by the Baltic sea. My home country, France, is also surrounded by several seas and the Atlantic Ocean. In Estonia and France, it is quite easy to travel towards the seaside. Yet, in those two countries as of all around the world, there are still people who have and will never see it.
Céline Bernadac (b. 1999 in Ecully, Rhônes-Alpes, France)  is a writer and photographer based in Lyon who is currently an Erasmus exchange student in the Photography Department of Estonian Academy of Arts.  She has graduated from the DNA (National Diploma of Art) in the Higher School of Art and Design in Saint-Etienne (ESADSE) in 2020 and is currently pursuing her studies in the first year of Master.
Since 2018, she has been exploring photography and its associated disciplines. In her photographic work, she focuses solely on 'physical' techniques, film, polaroid, cyanotype, photogram. Bernadac is interested in edition and collaborative work and has auto-edited some books under the name Céline Lazare.
Location of Vitriingalerii: On the facade wall of the Estonian Museum of Contemporary Art (EKKM), Põhja pst 35.
The exhibition is on view until the 20th of June and can be viewed on 24 hours basis.
11.05 – 20.06