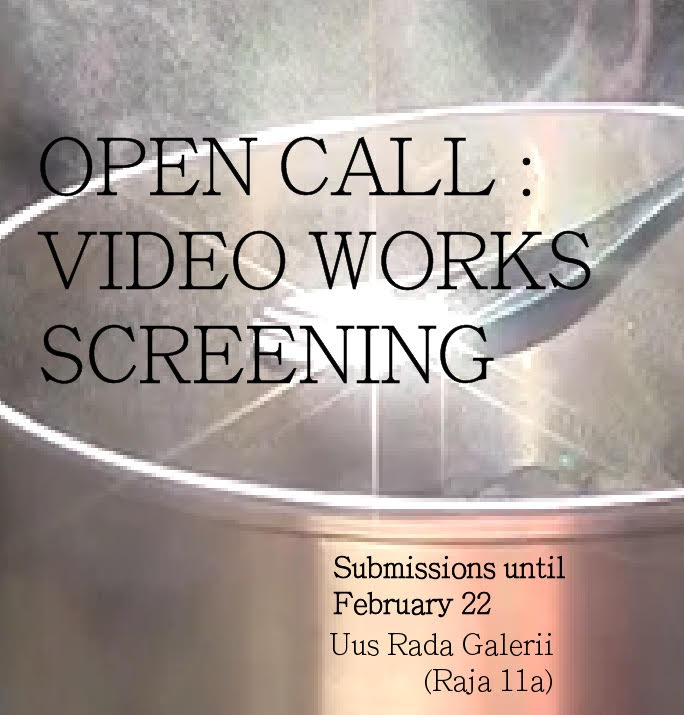 Uus Rada OPEN CALL
Location:
Galerii Uus Rada
Start Date:
09.02.2023
End Date:
22.02.2023
The Video Works Screening is a new programming initiative to bridge student artists from all EKA departments and create community-based social events. 
We value experimentation, works-in-progress, finished work, documentary, and animations. Any ideas that encourage new techniques and perspectives are welcomed. 
We are accepting films that are under 5 minutes in duration*. Deadline for submissions is no later than Wednesday, February 22. Submissions will not be juried and we hope all videos that fit within the submission guidelines will be screened. Screening time will be given to the earliest received submissions so please apply as soon as possible!
Link to application Open Call – Video Works Screening: Uus Rada Open Call Application: Video Works Screening
You can email us for more details or questions at uusrada@artun.ee or on our instagram @uusrada