Workshops for Secondary Schools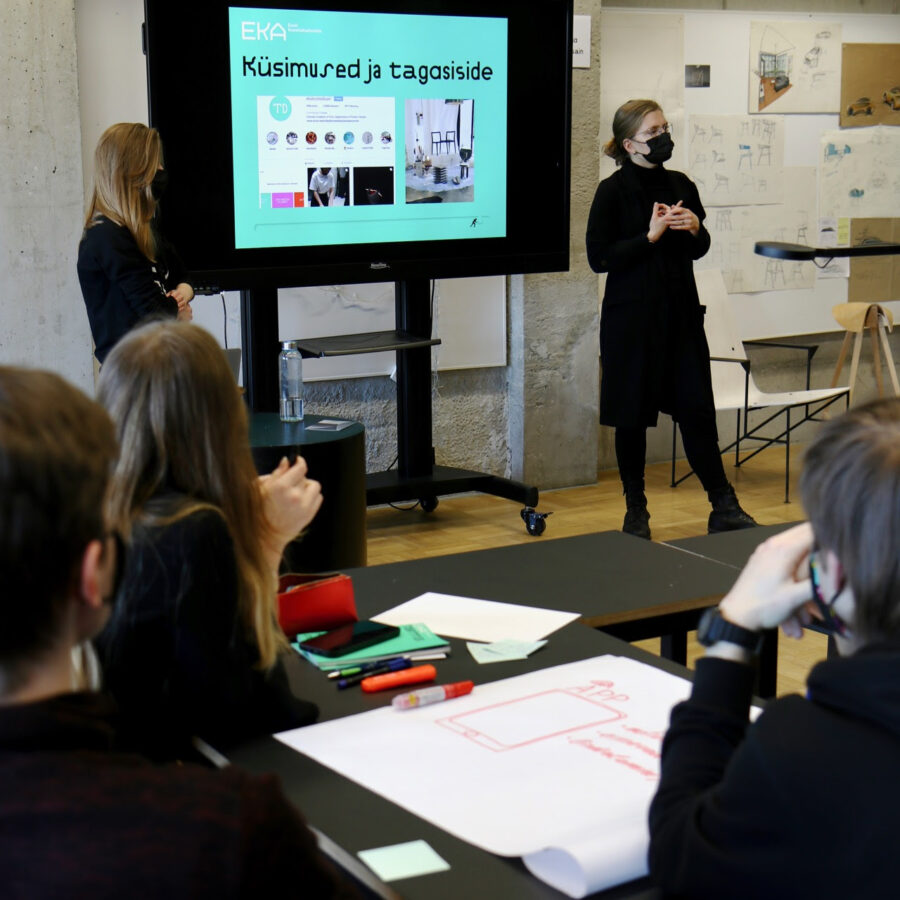 11th and 12th graders at your school are invited to take part in the Estonian Academy of Arts industrial design and digital product design workshop.
Students will be able to take part in the design process, engage in cooperation with the Academy of Arts students and find solutions to impossible-seeming problems through design-oriented thinking. This quick course will give students experience to conceptualize and solve matters that come up in everyday life. It's a great opportunity for students to put their knowledge to the test and prepare for entrance examinations to institutions of higher education. We invite you to the Academy of Arts or we will pay you a visit ourselves.
Workshop schedule:
introduction and a first look at the speciality
forming teams
analysis and preparatory work
sketching on paper
elevator pitch
group analysis, feedback
summary and questions
Outcome: prototypes designed by students to solve salient problems.
Location, duration and group size:
Workshop held* A) at the Academy of Arts, duration 90 min + tour of the Academy of Arts facilities for 60 min (if desired) B) at your school, duration 90 min C) virtually via Zoom, duration 90 min The workshop can be scheduled to coincide with your school's lesson plan as part of a lesson or one-day event and is free of charge for your school. The workshop is carried out by the Academy of Arts industrial and digital product design students. If interested,
don't hesitate to contact
the Academy of Arts Department of Product Design coordinator Mari Maiste (mari.maiste@artun.ee) and we will find a way to accommodate you. *
We can decide on the workshop format together, based on the possibilities. If the above options are not precisely suited to your plans, feel free to make a custom proposal.