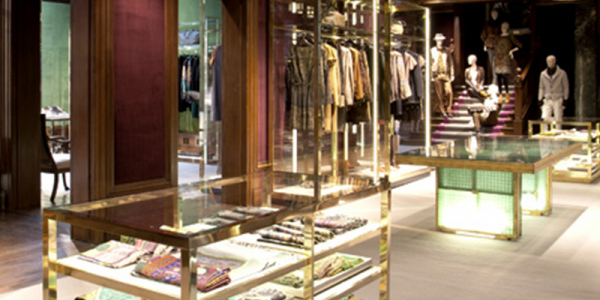 NB! Osaledes kolmel moekursusel: Moe- ja trendide prognoosid, Luxury Brand Management ja Luxury and Fashion Study Trip to London on hinnasoodustus 30% (kokku 525 eurot).
Seminaril antakse ülevaade brändingust luksuskaupade ja moe kontekstis ning sellest, kuidas see toetab ettevõtet ja majandust suures plaanis. Osalejad saavad teada, kuidas luuakse, väljendatakse ja juhitakse moe- ja luksusbrände, et luua väärtust ettevõttele ja tarbijale. Enamiku luksus- ja moekaupade ettevõtete jaoks on brändid nende kõige kallim vara ja põhiline edutegur.
Eduka brändi loomine ja juhtimine on tänapäeva turunduses üks peamisi väärtuseloojaid. Võime arendada välja brändi visioon ja haarata oma sihtturg kaasa on tõhusa brändistrateegia keskmes. Brände loovad (ja ka hävitavad) tarbijad ning viis, kuidas ettevõtted tarbijatega suhtlevad. Seminaril räägitakse veel sellest, kuidas tarbija ja ettevõtte kokkupuutepunktid mõjutavad mainet, kogemust ja ootusi.
Brändi loomine, arendamine ja rakendamine nii, et see vastaks tarbija nii olemasolevatele kui ka alles tekkivatele nõudmistele ja soovidele, on konkurentsis ülioluline strateegiline turundusoskus. Seminaril arutletakse selle üle, kuidas brände kõige paremini juhtida, luues ja kaitstes nende väärtust, sest see muudab brändid ettevõtte jaoks omakorda konkurentsieeliseks.
Osalejad saavad teada, kuidas analüüsida luksusbrändi olemust, ja omandavad oskused, mida on vaja selleks, et juhtida luksusbrände moetööstuses.
Seminar Luxury Brand Management, 14-18 May 2018, 20 hours
This Seminar is designed to develop participants understanding of branding in the luxury and fashion context and its contribution to an organisation and the overall economy. Participants will learn how fashion and luxury brands are created, expressed and managed to provide value to the organisation and consumers. For most luxury and fashion organisations, brands represent their most important assets, key value drivers and determinants of success.
Building and managing successful brands is one of the key marketing value drivers today. The ability to develop brand vision and insight to engage your target market is at the heart of effective brand strategy. Brands are made (and destroyed) by consumers and how organisations interact with them. This seminar will consider how touchpoints affect brand reputation, experience and expectation.
Planning, building and applying the brand to meet both existing and emerging customer needs and wants is an essential strategic marketing skill in today's competitive and commoditised market. This seminar will examine best practice in brand management and provide complete understanding around how by creating and protecting brands' equity, together with clear planning, organisations will achieve a sustainable competitive advantage.
Participants will learn how luxury brands are created, how to analyse the essence of a luxury brand, and will gain the business skills needed for managing luxury brands within the fashion industry.
Seminar Aims
To understand the key concepts and principles of luxury brand management
To understand the relevant environmental factors impacting the luxury market
To develop knowledge of theory and practice of luxury brand management
To explore the key emerging themes impacting the luxury brand, and critically assess their significance in a global luxury context
Learning Outcomes
On successful completion of this seminar, participants will be able to demonstrate knowledge and understanding of:
the theory and practice of luxury brand management;
contemporary luxury brand related issues;
the dynamic luxury environment within which luxury brands operate;
internal and external factors impacting the luxury markets, nationally and globally;
strategic luxury marketing campaigns;
relevant communication tools, including digital platforms, relevant to the luxury sector
Indicative Content
Brand Management Fundamentals
The Luxury Industry and Major Players (LVMH, Richemont, and Kering)
The Essence of Luxury Brand Management
Premium, Luxury and Meta Luxury Brands
Brand Identity, Personality, Image, and Culture
Brand Equity and the CBBE pyramid
Brand Positioning and Perceptual Maps
Brand System and Brand Architecture
Brand Extensions and Co-branding
The Luxury Client and the Experience of Luxury
Luxury Retail Management: Retail vs. Wholesale, Supply Chain, Location, Pricing and Merchandising
Luxury Brand Communication, Digital Transformation and the "Connected Store"
International Growth of Luxury Brands and New Luxury Markets
Designing and Implementing Luxury Brands Strategies
Juhendaja/Lecturer: Miguel Martins, University for Creative Arts. Miguel Martins leads BA (Hons) Fashion Buying Retail Management course at UCA Rochester, where he teaches retailing, marketing and strategy. http://www.uca.ac.uk/staff-profiles/miguel-martins/
Toimumise aeg: 14.–18. mail 2018 kell 17.30–20.30
Date, time and place of the course: May 14–18, from 17.30 to 20.45 at Suur-Kloostri 11, room 104.
Maht: 1 EAP, 20 kontakttundi
Credits: 1 ECTS, 20 contact hours
Hind: 300 eurot
Price: 300 Euros
Osaledes nii "Luxury Brand Management" kui "Luxury and Fashion Study Trip to London" on hind kokku 450 eurot.
Osaledes kolmel moekursusel: Moe- ja trendide prognoosid, Luxury Brand Management ja Luxury and Fashion Study Trip to London on hinnasoodustus 25% (kokku 525 eurot).
When participating in both courses of Miguel Martins you will get a price discount of 25%. Please choose both courses on the register form.
Loe Fashion Study Tripi kohta siit: https://www.artun.ee/luxury-and-fashion-study-trip-to-london/  ning moe- ja trendide prognoosid kursuse kohta siit: https://www.artun.ee/moe-ja-trendide-prognoosid/
SEMINAR ON INGLISE KEELES/ THE COURSE IS IN ENGLISH
Registreerumine vormi kaudu/ registration via form SIIT
Info ja registreerimine/info and registration: koolitus@artun.ee / +372 626 7327
Õppekavarühm: moe-, sise- ja tööstusdisain