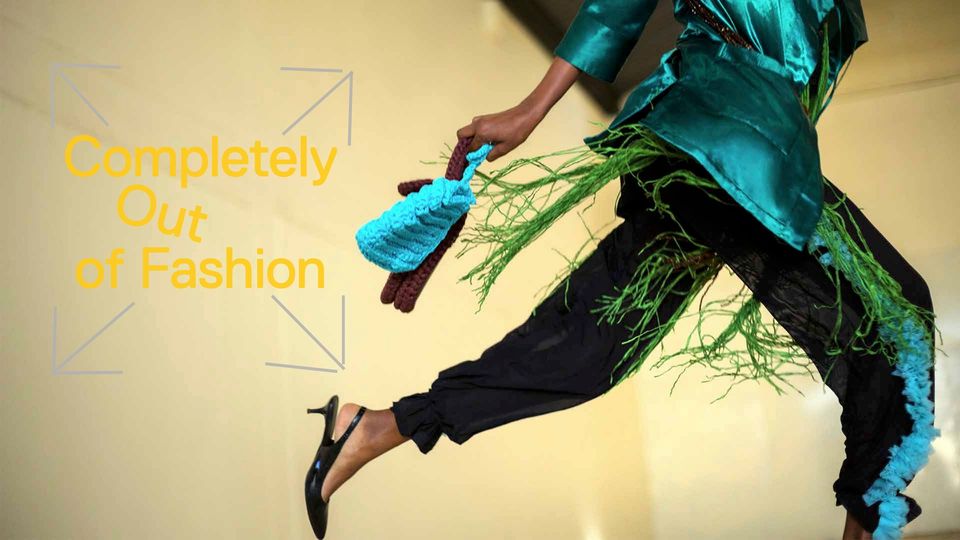 Completely Out of Fashion Show
Location:
The Alchemist club, Parklands Road, Nairobi, Keenia
Start Date:
03.04.2022
Start Time:
18:00
End Date:
03.04.2022
On 3rd of April 2022, the Completely out of Fashion Show brings to stage 15 designers from Kenya and Estonia – all of them working to reduce the textile waste imported to Kenya by upcycling it into new, beautiful and colourful clothes. 
Completely Out of Fashion is an upcycling fashion design incubator program instructed by Estonian fashion designer Reet Aus. The project's main goal was to inspire local Kenyan designers creatively and direct them towards an ambitious adventure in turning textile waste into sustainable fashion. Consequently, a huge amount of used clothes from the market of Gikomba found their way into a more meaningful fashion, making a statement on their own.
Twelve Kenyan designers, who are graduating from the 6-month upcycling incubator, will showcase their upcycled collections made entirely from post-consumer textile waste. They are accompanied by 3 fashion design students from the Estonian Academy of Arts who showcase their upcycled collections developed in the framework of an exchange course in Moi University, Kenya.
In addition, we will be showcasing an exclusive preview of 11 designers diverse collections in collaboration with the Made in Kenya shop from the 31st of March to the 2nd of April.
Come and support the local design! Let's upcycle Mitumba back to the Fashion Runways.
The event is funded by the Estonian Centre for International Development and co-funded by the European Union Regional Fund.
Partnerid: African Collect Textiles; Customer XP Africa; Moi University; Made in Kenya store; The Alchemist
PS! This event is free of charge