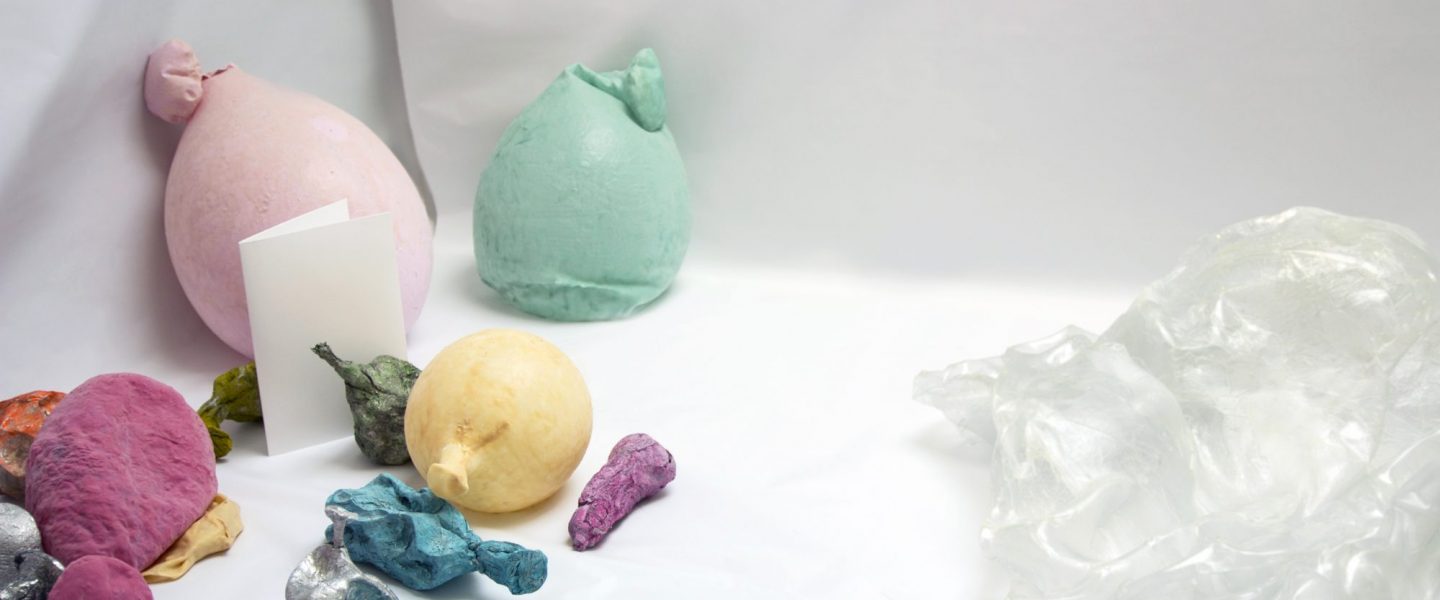 Objects from Party's Over. Sille Luiga, Design & Crafts MA student
Location:
Zoom
Start Date:
04.02.2021
Start Time:
17:00
End Date:
04.02.2021
The Design & Crafts MA programme invites prospective MA students to join the programme's Online Open House on Thursday, February 4, 2021 at 17:00 (GMT+2).
This will be a good opportunity to hear more about the programme, and to meet and ask questions directly from the department staff and current students. The open house event will be hosted online over Zoom.
If you would like to attend, please register online through the form below. A link to attend will be e-mailed shortly before the event begins.
Design & Crafts is an interdisciplinary Master's programme at the Estonian Academy of Arts. The students enter a common programme but also select a discipline: ceramics, glass, jewellery and blacksmithing, textile design, accessory design or fashion design.
More information about the Design & Crafts MA programme: https://www.artun.ee/en/curricula/design-and-crafts/.