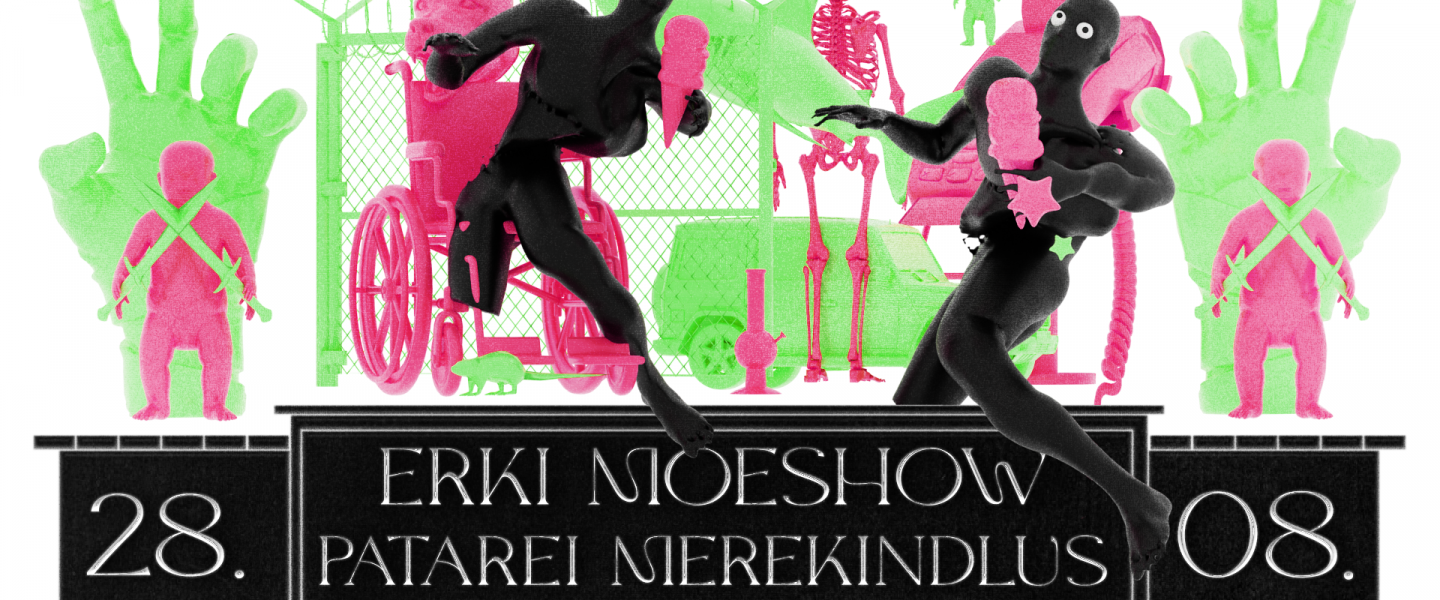 Location:
Patarei Merekindlus
Start Date:
28.08.2021
Start Time:
17:00
End Date:
28.08.2021
It is the time when a person can escape from the uncertainty and the surrounding panic by just using his/her imagination. ERKI Fashion Show, which is this year held for the 34th time, is the place where once a year everybody can forget themselves and their worries.
This year's ERKI Fashion Show will be held at
Patarei Sea Fortress
, one of the most popular places this summer. What makes ERKI Show special this year is the fact that this is the first time when we exhibit the collections on two different floors. And we are also continuing with our fresh tradition of having seperate show cases for each of the collection. All the collections can be viewed between 6pm—8:30pm. Followed by awarding and going smoothly over to ERKI Afterparty!
SCHEDULE:
17:00 – doors opening
18:00 – the beginning of the show
20:30 – awarding
21:00 – afterparty
ARRIVAL:
You can get to ERKI Fashion Shows destination by TUUL scooter, bus nr 73 (Lennusadam bus stop), by taxi, on foot or by car (EuroPark: Merekindluse parkla).
FACEBOOK EVENT: https://www.facebook.com/events/1529859320700867
More information:
Cristopher Siniväli
ERKI Moeshow peakorraldaja / ERKI Fashion Show Head Organizer
Eesti Kunstiakadeemia / Estonian Academy of Arts
Põhja pst 7
10412 Tallinn, Estonia
+372 53076016