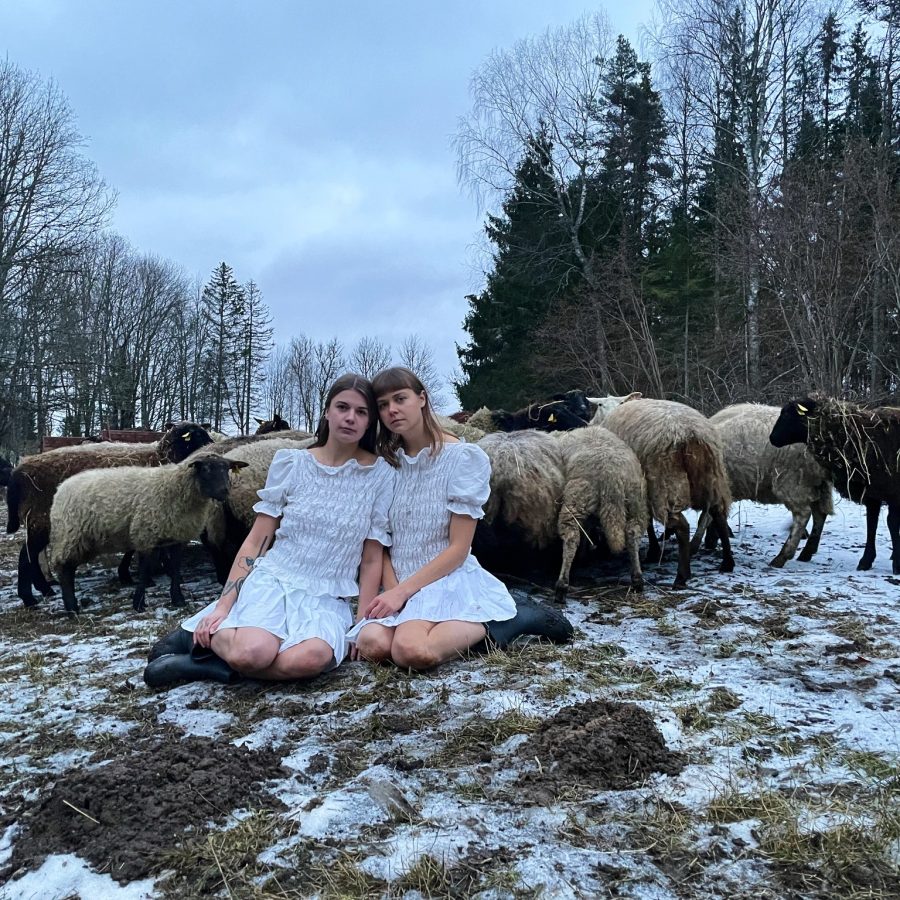 Photo by Gabriela Leopard
Location:
ARS Kunstilinnaku Projektiruum, Pärnu mnt 154, Tallinn
Start Date:
08.01.2022
Start Time:
19:00
End Date:
15.01.2022
"Body slam/ihu ramm" is both an exhibition and a performance, a collaboration with Mihkel Maripuu and Tarvo Porroson.
While the installation lives independent during the day, on five selected evenings the performers' bodies and soundscape activate the space turning the exhibition into a performance.
Two women, uninterested in achieving security neither on stage nor in the social sphere, explore the relationship between material and body, giving fragility a form.
Bodies and clay – simultaneously fragile and strong by nature – are placed in a space of dialogue, where experience recreates itself in interaction, materiality carries a question, and an executed act becomes an artwork. Opportunities arise for collision, accident, and the constant construction and deconstruction of the material. There is a system, there is chance, there is mechanics, there is text and sound in fragments and order. The unexpected produces fragility.
Fragile, fragile, strong. The clay, the human body and the presence of a performer. Resisting weight but not a slam. What remains are only fragile bodies of the two women.
Priemere: 8.1 at 7 pm
Opening of the exhibition on 8.1 at 8.30 pm
Performances: 11.1/12.1/14.1/15.1 at 7 pm
Exhibition is open on 10.1–15.1 at 12–6 pm
@ ARS Art Factory Project Room
Artist talk after the performance: 14.01
Sound by Mihkel Maripuu
Technical solutions by Tarvo Porroson
Graphic design: Cristopher Siniväli
Photos: Gabriela Leopard
Lenght: 60'
The exhibition is for FREE