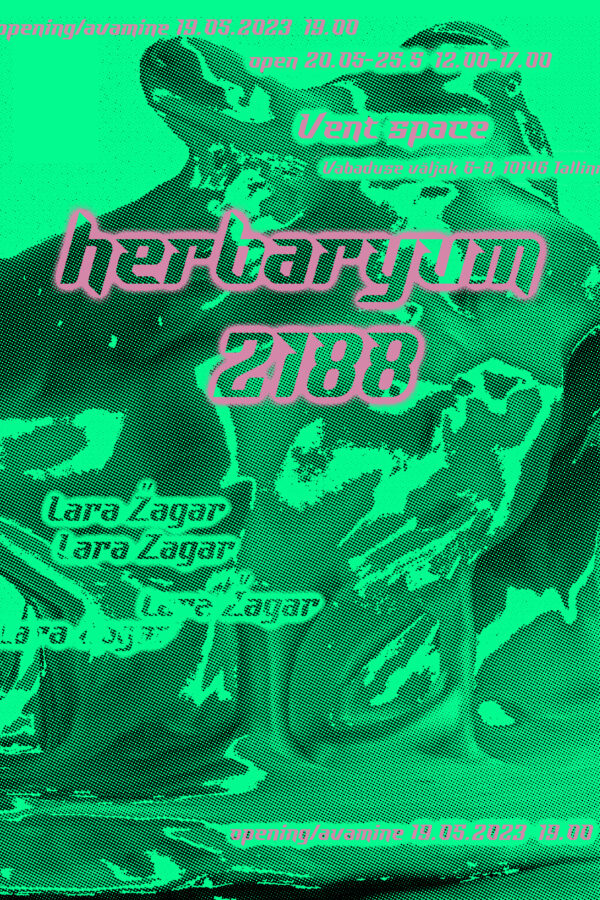 Location:
Vent Space
Start Date:
19.05.2023
Start Time:
19:00
End Date:
25.05.2023
Lara Žagar's solo exhibition "Herbaryum 2188″ at VENT Space gallery
Opening: 19.05.2023  at 19.00
Exhibition is open till 25.05
12.00-17.00 every day
Lara Žagar (1993) is a visual and contemporary artist from Ljubljana. She graduated from the Faculty of Natural Sciences and Engineering – Department of Fashion Design (2018) and is attending the Master's programme at the Academy of Fine Arts and Design in Ljubljana (2021-) – Department of Video and New Media. She creates long-term projects in which she explores the visual experience of the environment and her relationship to it. She is interested in different approaches to new media art and combines installation , video , photography , light and sound.
This research discovers the ecosystem of the future, breaks it down and analyses only one part of it in detail. These are the remains of organic matter that have been transformed into inorganic forms during the fossilisation process, leaving imprints that speak of a specific period and place in history. We are looking at a fossil record, or a fossil herbarium, a record of a living organism that exists in a world that has not yet come into being, but which reflects a picture of a relatively present world that is about to come to an end in this kind of form and presentation