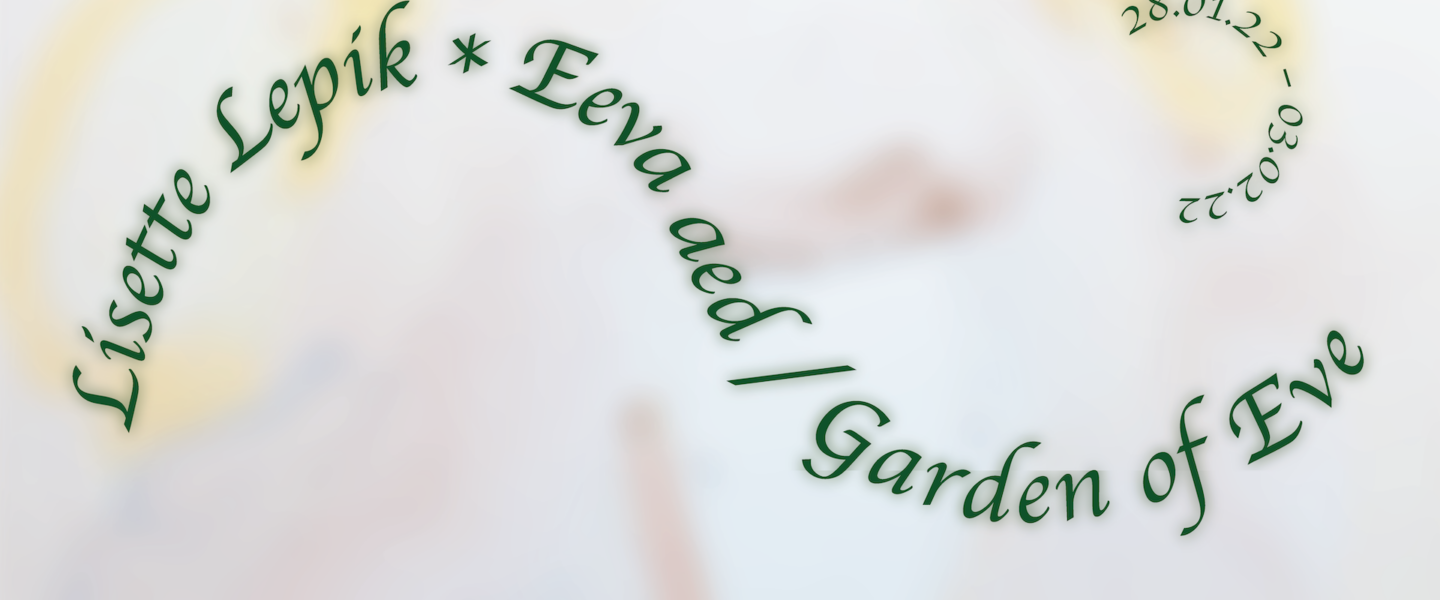 Lisette Lepik exhibition "Garden of Eve" at gallery Uus Rada
Location:
Uus rada, Raja galeriis
Start Date:
28.01.2022
Start Time:
18:00
End Date:
03.02.2022
Lisette Lepik's exhibition ''Garden of Eve'' will be opened at the Uus Rada Gallery on Friday, January 28th at 6 pm.
Using the motif of the flower the exhibition presents an ongoing series of oil paintings by Lisette reflecting on the experience of the menstrual cycle; menstrual pains and the choices women make regarding their own birth control choices. The exhibition space is transformed into a womb holding a series of paintings within its walls. Through expressive use of colour and gestural mark each painting speaks to totally different experiences within the monthly cycle.
Everything began from there: the land, the world, the air, the sky, the soil, the water, the fire, the land. Me and you, you and me, us and we. Everything begins from there. I took a picture of my sister's hand, which was holding a rose. This beautiful, pulsing, throbbing, bloody, thorny, sad, fertile rose reminded me of a vulva. Some ancient, primal, feminine impulse fired at me. It told me to give more attention to this flower. I didn't explain it to myself. I just started painting and gradually deciphering this phenomenon. – Lisette Lepik
The exhibition will be open until the 3rd of February. After the opening of the exhibition it can be visited by arrangement by writing an email to lisette.lepik@gmail.com or calling +372 53313428. 
Uus Rada is a community art space run collaboratively by the second year Masters of Contemporary Arts Students in the former Raja gallery space.
Curatorial assistance for the exhibition from Sophie Durand.
Graphic design: Cristopher Siniväli
The artist thanks: Elisa Margot Winters, Olivia Soans