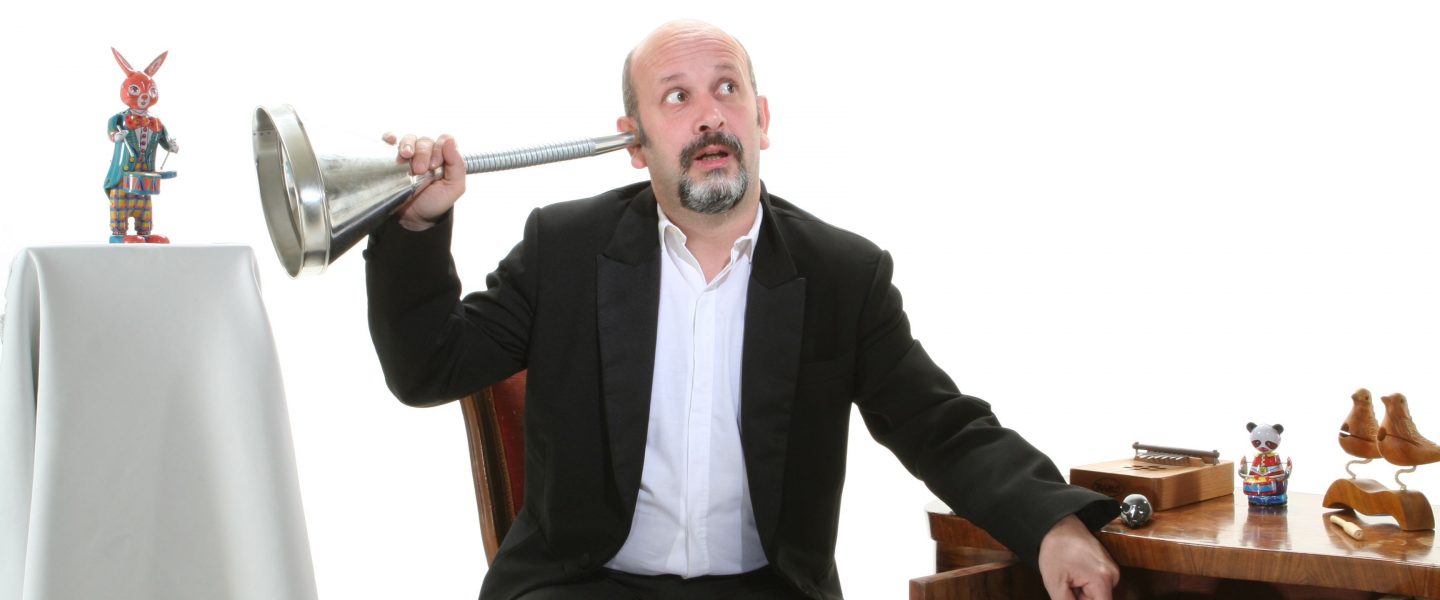 Location:
EKA auditoorium A101
Start Date:
19.10.2020
Start Time:
20:00
End Date:
19.10.2020
Voices, noises, music and sounds are the element that make up the soundscape of any existing place. Those responsible for creating a soundtrack for an animated short film have the task of collecting sounds, capturing them from their original sources, removing them from their context and putting them back in the game in a new context: that of the film. In this way, a composer of a soundtrack for an animated film gives new souls to sounds.
Contrary to what happens in live action film where, in general, the voices and dialogue of actors, in the flesh, take center stage in the soundscape of a film, the animated short is filled with sounds often disconnected to speech.
This happens not only because animation is predisposed to communicate and tell stories through moving images, but also because, in general, the animated film is born without sounds: it sometimes adapts of pre-existing music, but more often it is born mute, and therefore requires sound to be constructed around the images, requires a soundscape built specially for the film.
Everything is permitted in a complex electroacoustic composition, made up of sounds of instruments mixed with sounds captured from the real world, electronic processing and sampling of all kinds, sounds of voices and resonant bodies, but always at the exclusive service of the film.
In the Masterclass, Andrea Martignoni will talk his own experience in that field, the collaboration with street artist Blu, with plenty of important artists-animators all over the world, showing and talk about the films he has working on as well as some other animations that touched him a lot for the use of the sound.
Andrea Martignoni was born in Bologna (Italy) in 1961, graduate in Musicology with a thesis on soundtrack in animation and in Geography with a thesis on soundscape. He is a performer, sound designer, historian in Animation. He has created soundtracks for several short animated films by Blu, Saul Saguatti, Michele Bernardi, Pierre Hébert, Virgilio Villoresi, Roberto Catani, Petra Zlonoga, Vessela Dantcheva, Boris Pramatarov, Soetkin Verstegen, Izabela Plucinska, Ülo Pikkov among others. He teached history of animation in Fine Arts Palermo, and in IULM University in Milan. He works closely with several international festivals all over the world with master classes, workshops, lectures on topics related to animation and soundtrack. He is often invited to international juries and selection committees throughout the world.