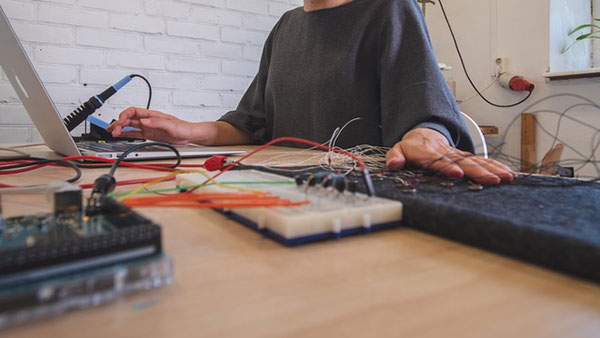 Location:
Põhja puiestee 7, ruum A501
Start Date:
09.12.2018
Start Time:
16:00
End Date:
09.12.2018
September 12, 16:00–19:00 @Estonian Academy of Arts
Design Research as a growing field contributes new ways of living to the world. While amazing things happen tinkering in one's lab or basement, the potential impact grows exponentially when collaborating with the industry and the society. We look into examples where research knowledge escapes the university walls and weaves itself as part of the local eco system. Such examples are expected to inspire further collaboration between universities and the local industry to bring innovations that leave fruitful impact on not only the local but also the global communities.
15:45 Check-in 😉
16:00 Welcome & seminar starts
19:00 End
Speakers:
Rain Leoma & Ave Ungro "Designer's preparation and role in the future apparel and textile industry in Estonia"
Julia Valle Noronha
Katrin Kabun
Nithikul Nimkulrat
Kristi Kuusk
Reet Aus
Price 0€
Please pre-register! Event is held in English!
https://goo.gl/forms/riRrQLgE5AQReXSq2
Will take place at Estonian Academy of Arts (EKA), Põhja puiestee 7, Tallinn, room A501.
The event is funded by European Union Regional Fund.