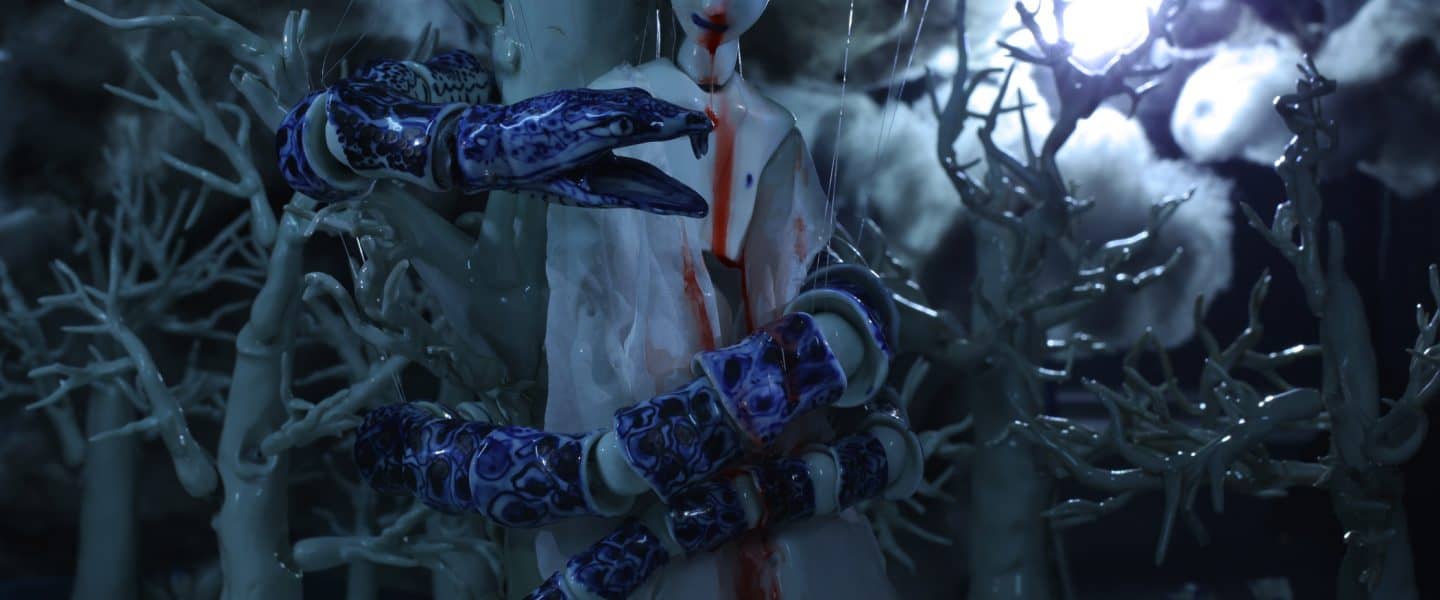 Start Date:
18.08.2021
End Date:
21.08.2021
Curators: Gerben Schermer ja Yiorgos Tsangaris
Artists: GENG Xue (Hiina), Pierre HÉBERT (Kanada), LIU Yi (Hiina), Fukumi NAKAZAWA (Jaapan), Stuart POUND (Suurbritannia), SUN Xun (Hiina) ja Anu-Laura TUTTELBERG (Eesti)
Text: Anet TER HORST
On the cutting edge of fine art and film, some remarkable animation installations have been created in recent years. These ingenious applications of animation involve new narrative practices and new ways of experiencing moving images. Cinematic freebooting is a condition for a flourishing film culture. A free use of the possibilities of animated film and spatial or performance art and their inspirational interplay yields a unique visual language and a unique presentation.
Each artist tells a very own story, be it narrative or non-narrative, experimental, abstract or figurative. A multitude of materials and techniques have been used, from ink on (thin) paper to porcelain, woodcut, live-action footage and scratching on film. Animation and Contemporary Art suggests a unique frame of reference for audiences and professionals alike, meanwhile also drawing attention to the historic heritage of the animation film.