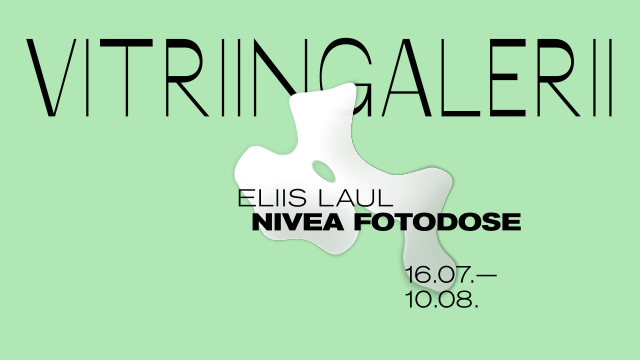 Location:
Eesti Kaasaegse Kunsti Muuseumi (EKKM) seinal, Põhja pst 35
Start Date:
16.07.2020
End Date:
10.08.2020
Eliis Laul's exhibition "NIVEA FOTODOSE" is opened from the 16th of July, 2020, in Vitriingalerii, the showcase gallery of the Photography Department of the Estonian Academy of Arts.
The title of the exhibition refers to Nivea campaign of the same name currently held in Germany – the legendary Nivea cream can be purchased with the personified appearance and get one's own photo printed on the top of the lid. This well-known and functional everyday item can thus acquire a certain sentimental value for the owner.
The artist aims at interpreting the borderlines between a piece of art and commodity item. While having the possibility to combine their own ways to shape the result, the piece's intrinsic value might differ greatly depending on each person's ideas and backgrounds.
Current artwork was originally exhibited in the exhibition "We all arrived with art" in Zollamt Gallery, Offenbach, February 2020. The artist is now exhibiting the piece in Estonia, accommodating the work for the format of Vitriingalerii.
The exhibition can be viewed 24/7 and it will be open until August 10, 2020.
Location: Facade wall of the Contemporary Art Museum of Estonia (EKKM), Põhja pst. 35.
Graphic design of the Showcase Gallery is done by Mai Bauvald and Ran-Re Reimann.