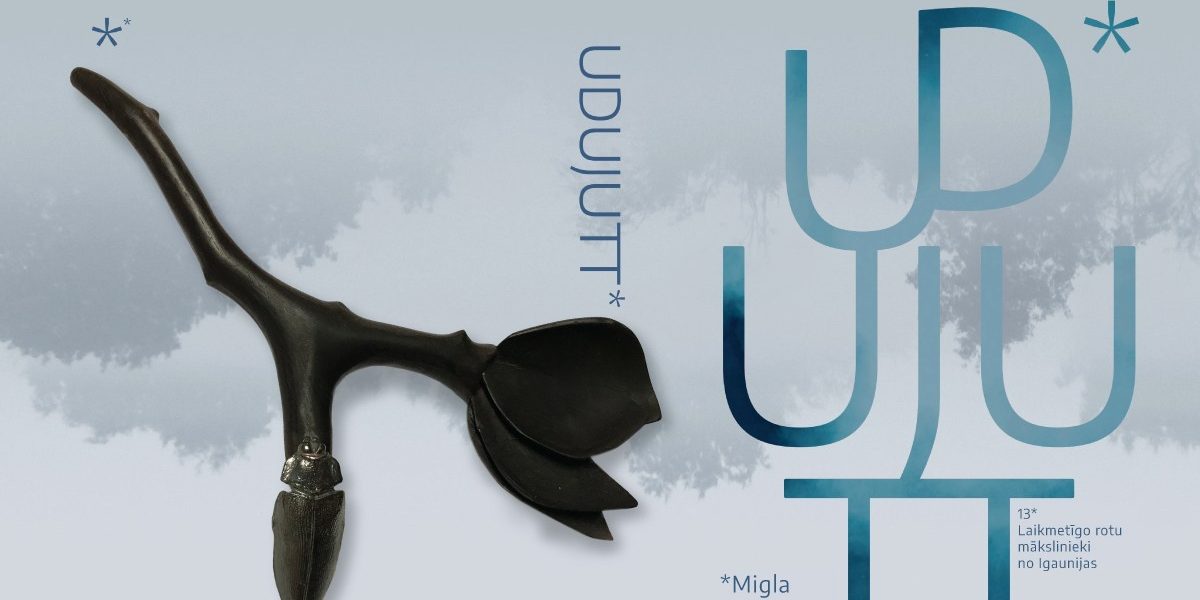 UDUJUTT / Migla
Location:
Galerii Putti Peitavas iela 5-31 Riia, LV-1050 Läti
Start Date:
29.03.2019
End Date:
18.04.2019
From March 29 to April 18 at Art Gallery PUTTI is going to be ESTONISHING!
Estonian contemporary jewelry artists will exhibit their artwork at the group exhibition FOGSPEAK / UDUJUTT
The dense fog reduces visibility but strengthens beauty. It warns our insecurities but opens new perspectives. Fog is volatile though tangible. It allows us to feel the ethereal un gives us space to breath. Gray-toned verticals and foggy conversations will be created by a group of contemporary jewellery artists from Estonia at Art gallery PUTTI.
ESTONISHING!: 13 Estonian artists with a collective national identity background, folk traditions and history, yet they all are so distinct from one another – each with their own individual identity and character. They are like a metaphor that unifies discrete individualists, each with his or her own signature style. The only true thing that unites them is their desire to unlock their own imaginative world using jewellery as the key.
Tanel Veenre: 'Our artisan culture is rooted in the forest. It sounds simple, but it is exactly in this feature that there is magic. The archaic yet clean wooden style is at the base of all abstraction. There is no need for noise here; whispers are loud enough.' Estonian is the only language in the world in which the word for jewellery and sincerity is one and the same – EHE.
Thomas Cohn, a prominent Brazilian gallerist representing Galeria Thomas Cohn in San Paolo, as a bright meteor came to Tallinn to see, get to know the contemporary Estonian jewellery he had heard about. Falling in love with it, he arranged to bring it back to Brazil. Galeria Thomas Cohn premiered the ESTONISHING! jewellery exhibition at Schmuck 2016, the contemporary art jewellery event at the Munich International Skilled Trades Fair.
When asked about the title of the exhibition, Tanel Veenre, its curator, explains: 'We had come up with several ideas, but then Thomas suggested ESTONISHING! It seemed the best fit because it was immediately clear that the participating artists came from Estonia, plus, a word written in the wrong way instinctively draws attention.'
At the core of the group are two pillars of contemporary Estonian art: Kadri Mälk, internationally renowned jewellery artist and a professor in the Jewellery Department of the Estonian Academy of Arts; and Tanel Veenre, the collective's mouthpiece, who is also a professor in the Faculty of Design at the Estonian Academy of Arts as well as a photographer, lecturer, and member of many international exhibitions.
Each artist showing work in the exhibition is one of a kind. The artists are both united and contrasting at the same time. When looking at the jewellery that they have created, one senses that when making their pieces, these artists focus on spiritual qualities; the works on view have an introverted quality, perhaps even a touch of darkness to them – features that, just like a fixation on details, are so very characteristic of Northern peoples.
People speak about spiritual endeavors, the wish to be active outside the realm of physical reality. The ability to create noise and scraps while retaining a clear surface. The closeness of nature, the sensitivity of a fingerprint, and even if your ears are not within your field of vision, you cannot escape them.
A piece of contemporary jewellery illustrates a feeling of magic and temptation; much like a cult, nature is an intrinsic part of contemporary jewellery. It is safe to say that, having attracted the attention of the world, the jewellery artists of today's Estonia form the foundation of the contemporary art jewellery platform. Of course, it is impossible to completely abandon form and context, yet make no mistake – an artist creates not only objects, but also the space for communication between the artwork and the person.
Exhibitions Curators:
Thomas Cohn 1934-2018;
Tanel Veenre
Supporters: Estonian Cultural Foundation
Participants: Sofia Hallik, Nils Hint, Piret Hirv, Julia Maria Künnap, Kristiina Laurits, Eve Margus-Villems, Kadri Mälk, Maarja Niinemägi, Villu Plink, Darja Popolitova, Ketli Tiitsar, Maria Valdma, Tanel Veenre.