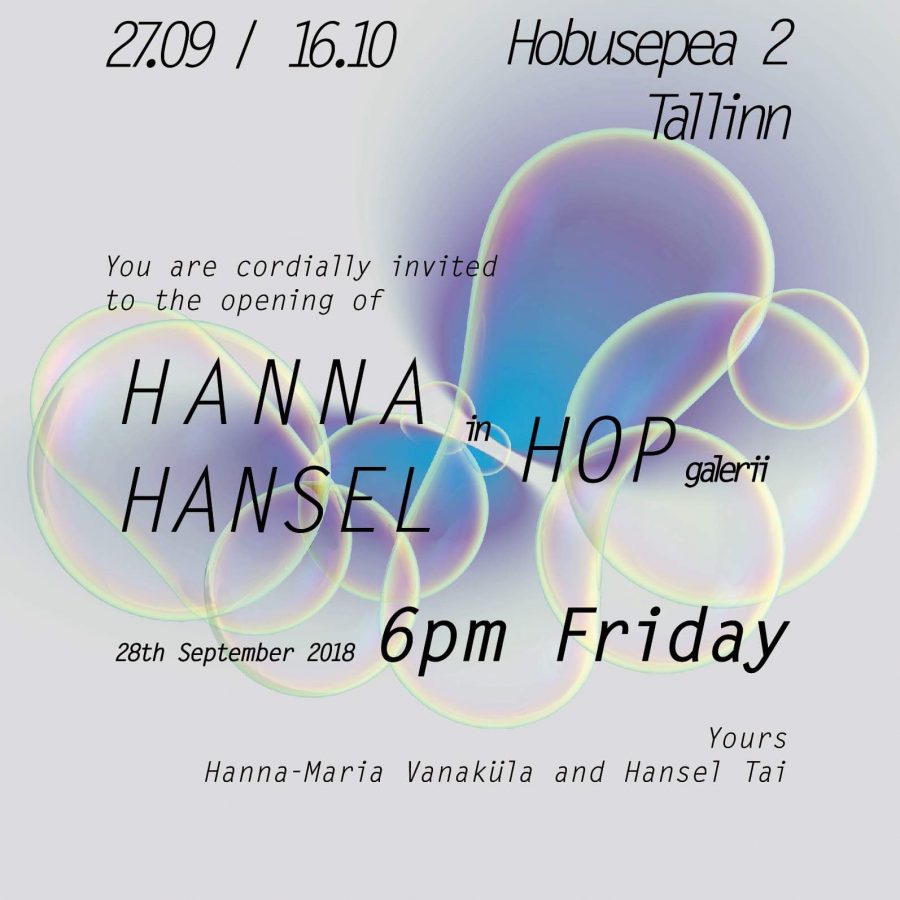 Location:
HOP galerii
Start Date:
11.04.2021
Start Time:
18:00
End Date:
11.04.2021
The co-exhibition of two young jewellery artists – Hanna-Maria Vanaküla and Hansel Tai– will be opened in Hop Gallery at 6pm on Friday, September 28th, 2018.
Hanna-Maria (1987) is an Estonian jewellery artist and optometrist. She is currently finishing her MA studies in the department of jewellery and blacksmithing at the Estonian Academy of Arts.
Hansel (1994) is a Chinese artist and designer currently residing in Estonia. He has obtained BA degree at Central Academy of Fine Arts in Beijing in 2016.
Hanna-Maria was awarded the Young Estonian Jewellery Grant 2017 and Hansel was nominated as the finalist to Amberif Design Award competition in 2018.
Jewellery artist Tanel Veenre comments on the current exhibition:
"Is Hansel's and Hanna's world flat or round?
These worlds are both flat and round. Once you feel that you have reached the edge from where there is nothing else to do than fall – aaaah! – into the galactic abyss. Yet, then you will see the strength and tension of the core, the navel is nicely in its place, everything seems to be whirling around its axis. There is POP at the intersection of Hansa's and Hanna's navels – the desire to disburden one's heart with cleansed imagery.
Hansel's navel is in its extreme cultivation. In his work, naturalness has been shadowed by body cult, deformation, subcultural signs and high gloss metal. At the same time, instead of the artist's hand the rolled traces of eruptions tell us about physical laws and the rolling mill. However, complicated constructions and nipple rings have pulled the image again back to the (sub)cultural space. Hansel is rationally irrational – the natural tones he has used have been tuned to the most estranging futuristic bitter green. When to think about it, nature has actually other colours than mellow green – for instance, some beetles are wearing strikingly super metallic green shells. So the Hansel's Prince Albert is simultaneously a fairy-tale prince and a genital exhibitionist.
Hanna's navel is in focus. While having moved towards simplicity and precision, she has reached the minimal compositions made of eyeglasses' lens. Even if engraving and especially polishing acrylic glass is the test of outmost patience, the result of the artist's work is digitally light. Cool consideration replaces the strains of being human. Steel wire rope as a guillotine unifying roundness. Scarce and strikingly precise. The words are unnecessary.