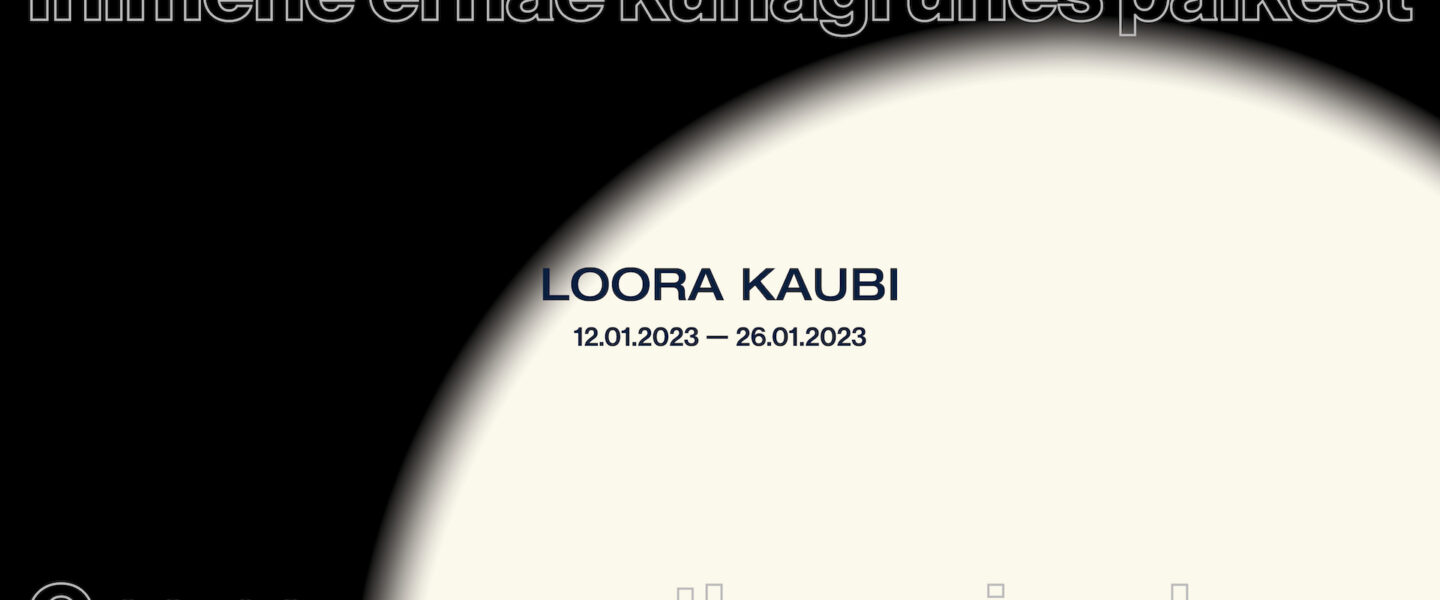 Location:
Uus Rada galerii, Raja 11a, Tallinn
Start Date:
12.01.2023
End Date:
26.01.2023
'One never sees the sun in a dream' is the solo exhibition of artist Loora Kaubi.
It presents a selection of older sculptural works and paintings, new materials and video work, transformed in two spatial installations. The exhibition opens 12 January 2023 at 7 p.m. in the gallery of the historical sculpture building in Raja.
Kaubi brings together a body of work that deals with a continuous sensation of in-betweenness. At the core lies the practice of lingering: to last for a long time, or the delicate action of slowing down towards an end. When the artist pauses before the end, (and takes this final point out of the picture), her work stands still by tactics to escape the everyday, morbid habits and the impossible, yet intriguing attempt of an eternal sleep. She compares the body with a substance that will decompose as well as compose, actively dissolve, gather and shed the same things off again. What sensations are brought up during a persistent 'not-doing', and how can one feed and admire such a process?
The exhibition contains a performance of contemporary dancer Elle Viies. It is curated by Belgian, Tallinn-based curator Laura De Jaeger. The graphic design and visual identity is created by Taylor "Tex" Tehan.
Loora Kaubi (1998) is an artist working in Tallinn. He has acquired her bachelor's degree in painting at the Estonian Academy of Arts and furthered his education in the sculpture department of the Vienna Academy of Arts. Kaubi's practice revolves around the (female) body and the societal and social relations related to it. Wandering between the real and the fictional, in his works he approaches life as a spectacle and focuses on creating a scene through which to perform intense emotion. Kaubi has received the weekly prize of the Union of Estonian Young Contemporary Artists and has participated in exhibitions and performances in Tallinn, Narva, Haapsalu, Valga, Vienna and Põlva.