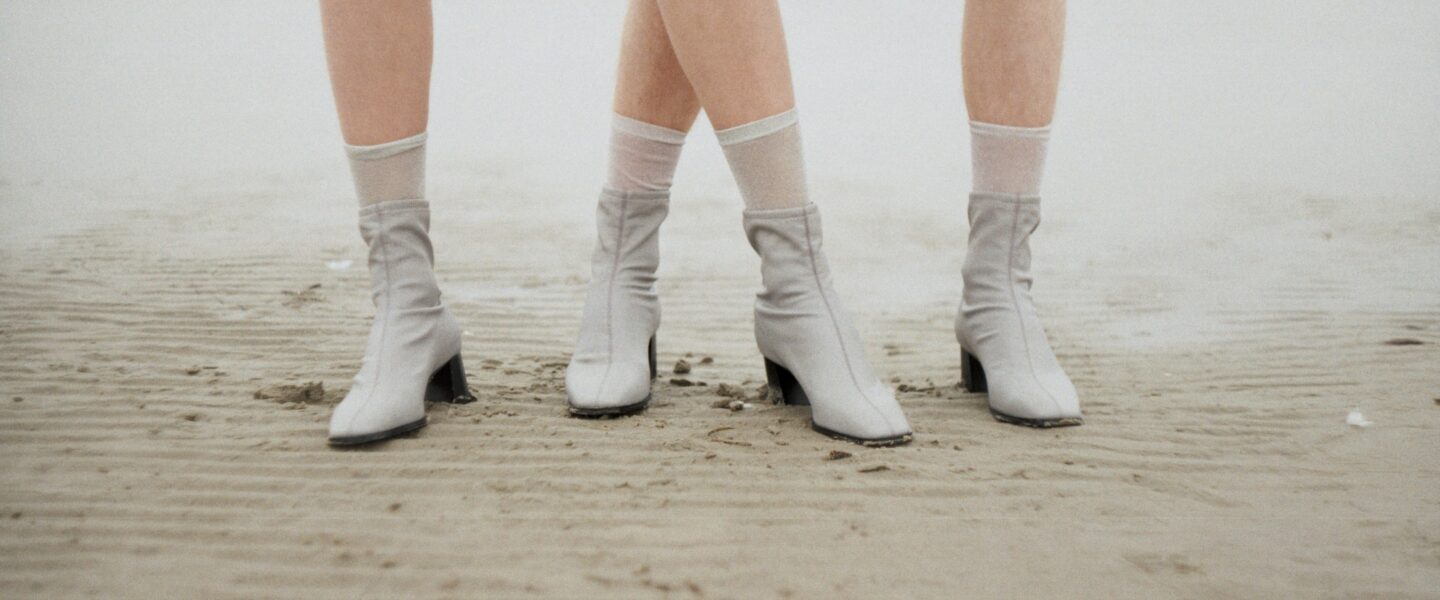 Mia Tohver "Jonas & Johannes"
Location:
Suur-Karja 7, Tallinn
Start Date:
12.05.2022
End Date:
19.05.2022
When you think about the phrase "beautiful legs'', you may first associate it with the idea of something feminine and seductive, which reflections are secretly stored in our minds through advertising culture. What if the stereotypical and restrictive standards would turn into playful self-expression where feminine accessories could easily be worn by anyone, regardless of their gender identity? The photo is inspired by fashion photography and advertisements from the turn of the century and the last decades, using known symbols in a twisted manner.