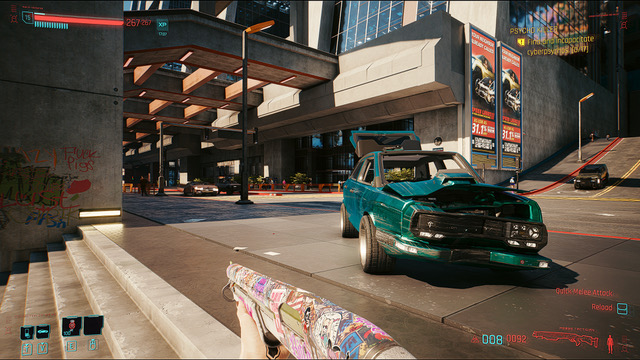 Marco Laimre, At The Corner of the California Avenue and Brookland, Night City, 2022.
Location:
EKKM
Start Date:
12.12.2022
Start Time:
15:30
End Date:
12.12.2022
The peer-review of Marco Laimre's exhibition "Crawl out Through the Fallout" will take place on 12 December 15.30  at EKKM.
"Crawl out Through the Fallout" is a group exhibition, curated by Marco Laimre featuring works by five artists: Camille Laurelli, Keiu Maasik, Marco Laimre, Martin Buschmann ja Reimo Võsa-Tangsoo.
Exhibition is part of the doctoral thesis of Laimre. The thesis is supervised by Dr. Jaak Tomberg.  The peer-reviewers of the exhibition are Dr. Roomet Jakapi and Indrek Grigor.
The exhibition is open until 18 December 2022.