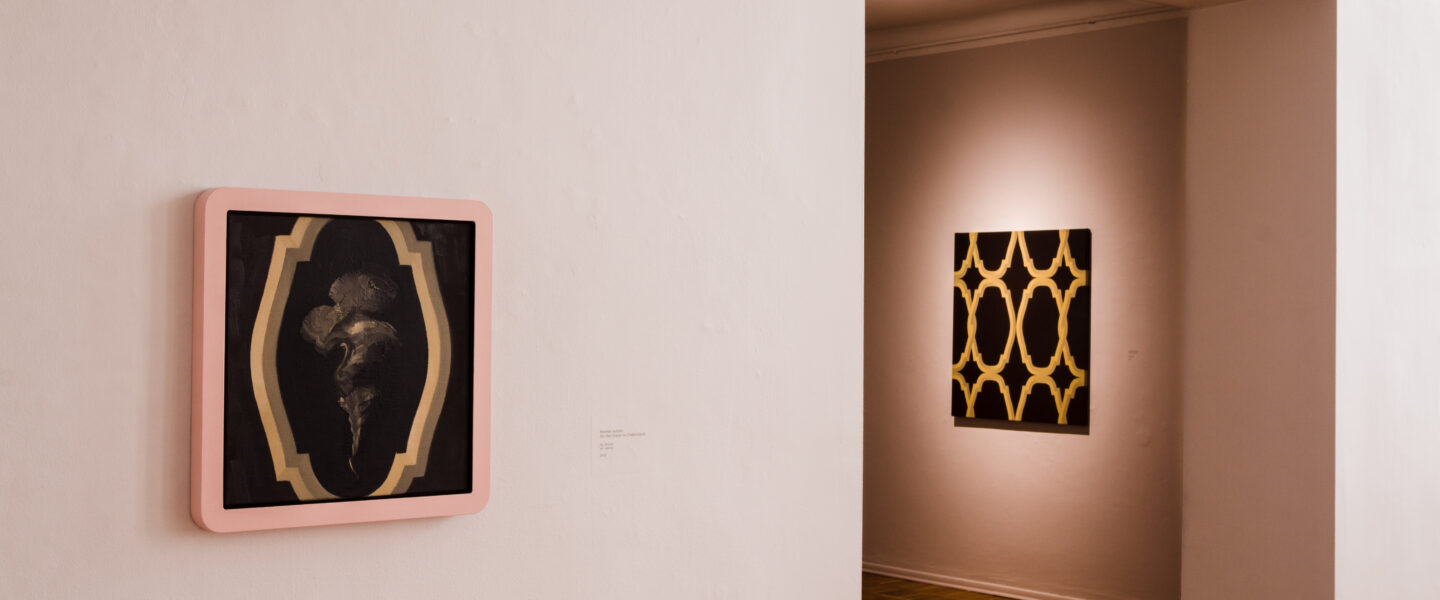 "The Skin of Reflections" exhibition view
Location:
Tartu Kunstimaja
Start Date:
25.03.2023
Start Time:
12:00
End Date:
25.03.2023
On 25 March at 12.00, the third exhibition "The Skin of Reflections" of the creative doctoral thesis by Sirja-Liisa Eelma, PhD student in art and design, will be pre-reviewed.
The peer review will take place in the large gallery of the Tartu Art House.
The exhibition will be open until 26 March.
The pre-reviewers are Dr. Elnara Taidre ja Peeter Talvistu
The thesis supervisor is Dr. Alari Allik.
This exhibition introduces Sirja-Liisa Eelma's paintings completed in 2022 and 2023. The new artworks form a continuation of Eelma's painting series Black Mirror, which was partly displayed at the exhibition of the same title by Sirja-Liisa Eelma and Tiina Sarapu in the Draakon gallery in summer 2022.