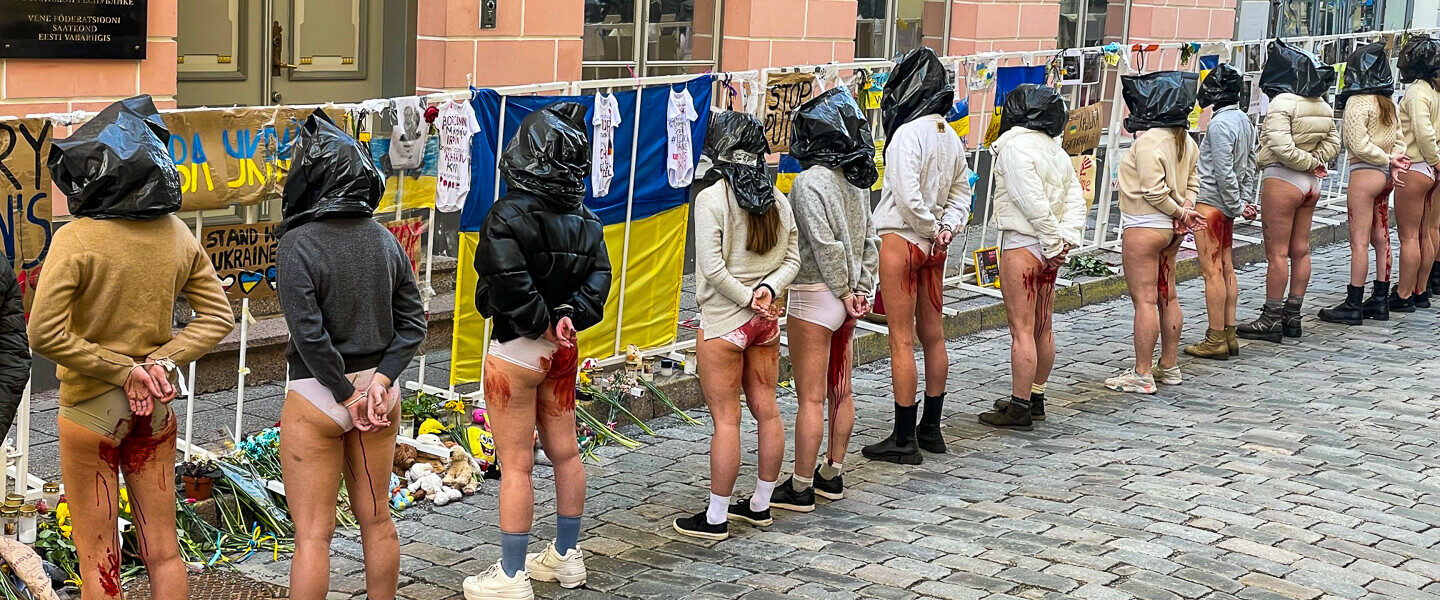 Action by Liis Lindmaa, Liis Vares & Co in front of the Embassy of the Russian Federation in Tallinn on Pikk street 13.04.2022 (photo: © Priit Mürk /ERR)
Location:
EKA, A501
Start Date:
21.02.2023
Start Time:
15:30
End Date:
21.02.2023
Anders Härm, PhD candidate of the Estonian Academy of Arts, curriculum of Art History and Visual Culture, will defend his thesis "Disobedient Bodies. The Radical Performative Practices in Art and Culture of the 20th and 21st Centuries" on 21st of February 2023 at 15.30 at Põhja pst 7, room A501.
The defense can be watched in EKA TV.
External reviewers: Dr. Madli Pesti (Estonian Academy of Music and Theatre), Dr. Jaak Tomberg (University of Tartu).
Opponent: Dr. Madli Pesti
The defense will be held in Estonian.
Members of the Defence Committee: Prof. Krista Kodres, Prof. Virve Sarapik, Dr. Anu Allas, Dr. Anneli Randla, Dr. Luule Epner, Prof. Marek Tamm, Prof. Eneken Laanes.
Please find the PhD thesis HERE.