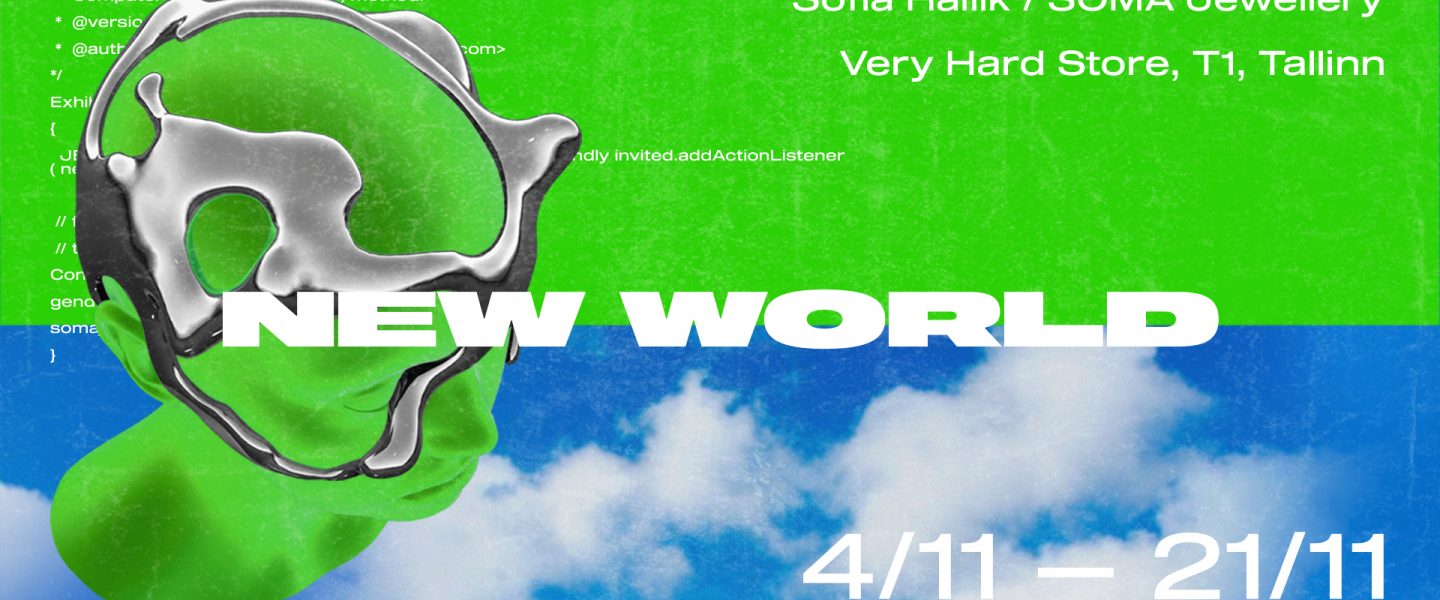 Location:
Very Hard, T1 kaubanduskeskuse 2. korrus
Start Date:
19.11.2020
Start Time:
17:00
End Date:
19.11.2020
On Thursday, 19 November at 17.00, pre-reviewing of Art and Design programme PhD student Sofja Hallik's exhibition "New World" will take place at Very Hard, 2nd floor of T1 shopping mall. Exhibition is part of the artistic (practice-based) doctoral thesis of Sofja Hallik.
The exhibition opening will take place on November 5 at 18-21.
The exhibition is open until 21 November, 2020
Wed-Sat 12-19
Pre-reviewers of the exhibition: Dr. Raivo Kelomees, Keiu Krikmann
Supervisors: Prof. Kadri Mälk, Dr. Jaak Tomberg