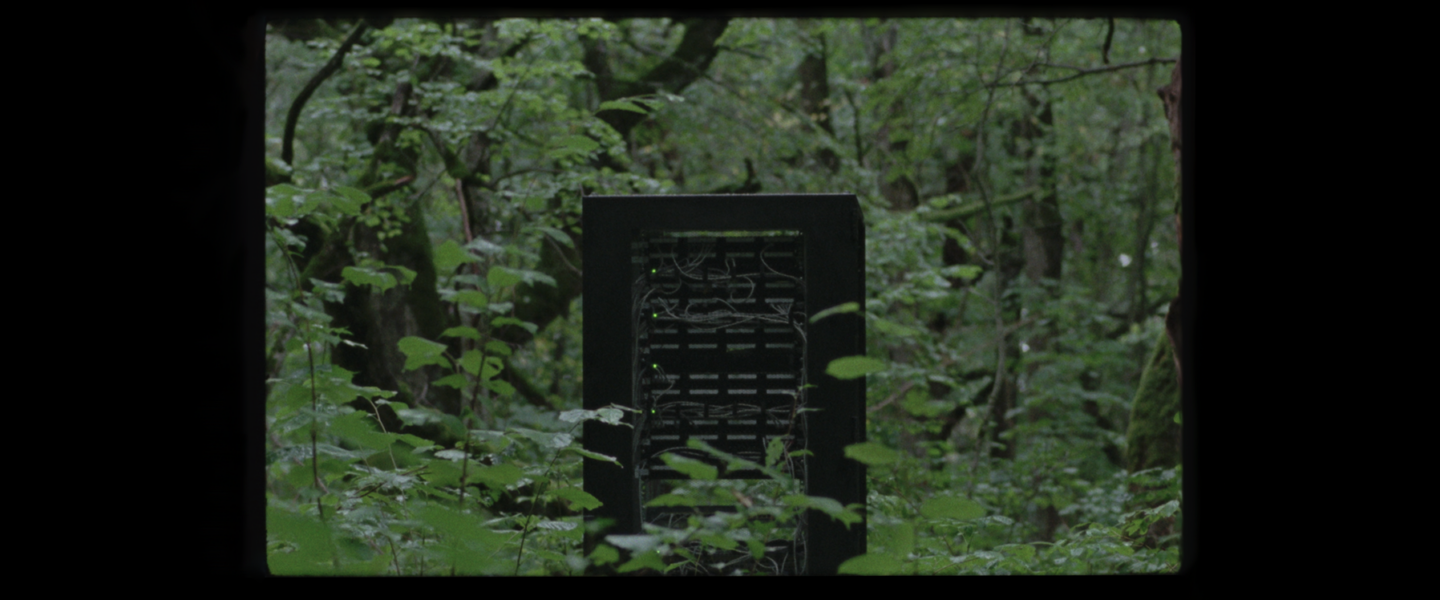 Location:
Zoom
Start Date:
06.06.2022
Start Time:
10:00
End Date:
06.06.2022
On the 6th of June at 10.00, the pre-reviewing of Art & Design doctoral student Tõnis Jürgens' exhibition "Dreaming of Babylon" will take place via Zoom. Link HERE
"Dreaming of Babylon" is the first solo exhibition related to Jürgens' artistic research doctoral thesis. The thesis is supervised by dr Rolf Hughes (KU Leuven, Belgium). The pre-reviewers of the exhibition are dr Eva Näripea and Taavi Talve.
The virtual exhibition was open during 28.02.–10.04.2022 at the post-gallery.online platform, and is archived here: https://www.post-gallery.online/archive/dreamingofbabylon/index.
"Dreaming of Babylon" is a nostalgic-satirical vision of the future whose central motifs are distraction and the materiality of data.
The film and online exhibition form one possible imagination of a post-human time, where the drive for better life, novelty and technological solipsism has led to the total melding of conscience into code, and digital ruins, around which the earthy nature keeps on perpetuating.
The title refers to a novel by American prose writer Richard Brautigan. In a parody of 1940s noir fiction, Brautigan's protagonist is a private detective and hapless dreamer who, while trying to solve a case, incessantly becomes entangled in his own daydreams. As a response to the explicitly rapid and brief chapters of Brautigan's novel, this film instead adheres to the lingering style of slow cinema, whilst tipping its hat to the romantic medium of 16mm film.
film crew
executive producer: Fidelia Regina Randmäe
1st assistant camera: Erki Kase
2nd assistant camera: Aadu Lambot
post-gallery.online
programmer: Kelli Gedvil
management: Kristen Rästas
thanks
Joosep Ehasalu, Toomas Jürgens, Raul Keller, Kristo Kiis, Kalju Karl Kivi, Piibe Kolka, Paul Kuimet, Kulla Laas, Ian Simon Märjama, Allan Proos, Rene Tamm, Erko Valdmets
supported by
Balti Filmi- ja Meediakool, Eesti Kultuurkapital, Eesti Rahvuskultuuri Fond, Jõelähtme vald, Kino Sõprus, Kuusalu vald, Paekivitoodete Tehas OÜ, Rae vald, Rahvusarhiiv, Silikaat AS, Tallinna Strateegiakeskus, Telia Eesti AS