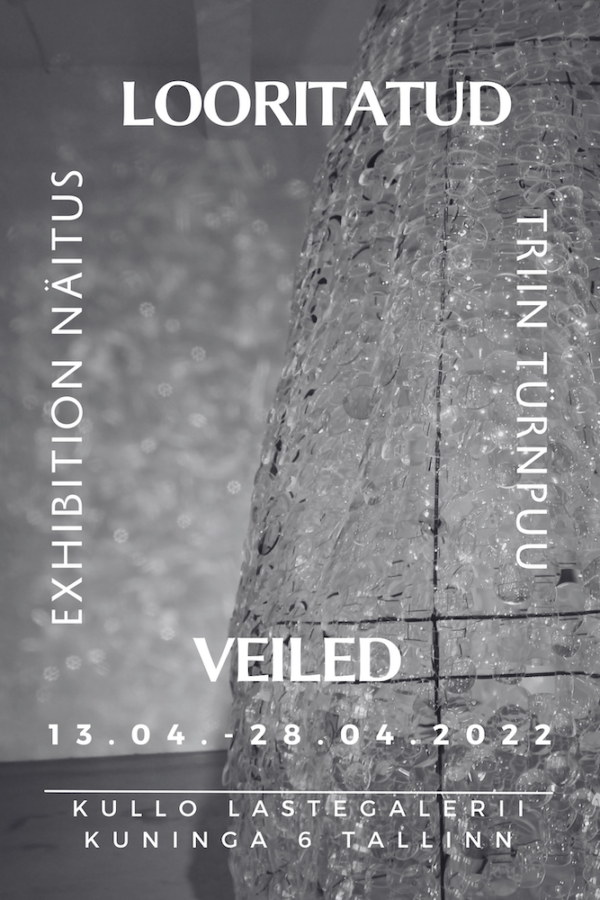 Triin Türnpuu "Veiled" in Kullo Children's Gallery
Location:
Kullo Lastegalerii, Kuninga 6 Tallinn
Start Date:
13.04.2022
Start Time:
18:00
End Date:
28.04.2022
Kullo Children's Gallery is pleased to present "Veiled" – solo exhibition of new sculptural works by EKA contemporary art student Triin Türnpuu. 
The works are inspired by the story of the author's son and are dedicated to visually impaired children.
Preview on April 13, 6 pm
"At the age of 10 months, our third child turned suddenly blind. We learned to live with it. After several successful and unsuccessful surgeries, he was fitted with artificial lenses at the age of four.
Some time ago, a decision had to be made – which upper secondary school to continue studying at. He got into the desired school, but when talking about the child's visual impairments, it was suggested to choose another educational institution – it would be too much extra burden for teachers to deal with him. I realized that behind this attitude, above all, was the fear of not knowing what it means to teach a visually impaired child. Is it possible to reduce this fear so that no child is left behind in the future?"
The works made of old and previously used spectacle lenses allow people to enter the world of spectacle wearers for a while.
Thank you: Instrumentarium Optika OÜ, Kenomer OÜ, Kristaps Ancāns, Marko Odar, Katriin-Eliis Brecher, Gerlin Mets, Helina Niilo, Ingrid Teino, Kristel Ilmets, Kaire Kurg, Kaidi Varik
Triin Türnpuu has graduated from the Faculty of Design of the Estonian Academy of Arts with a degree in ceramics and is currently studying contemporary art in her master's degree.