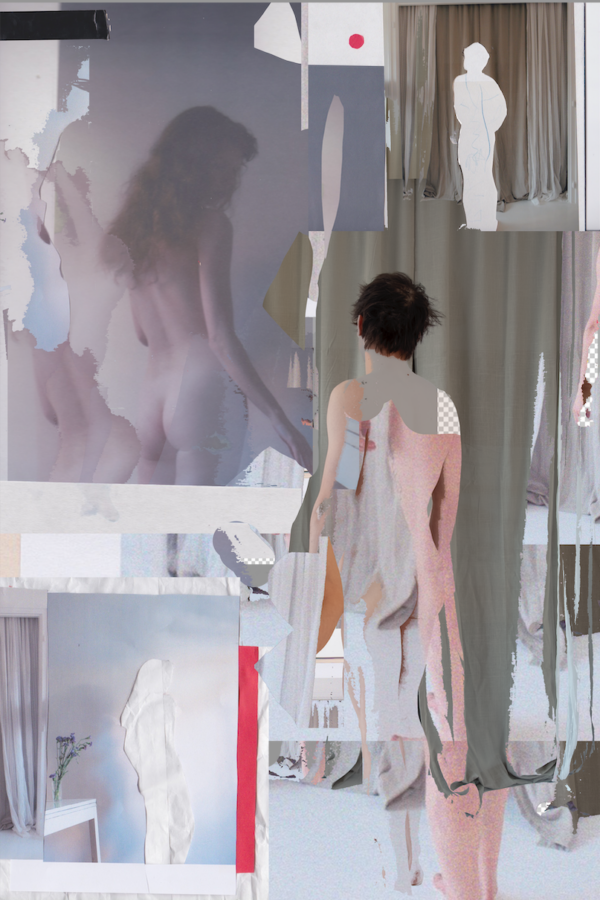 Inna Tarakanova "With You Were Here"
Location:
Suur-Karja 7, Tallinn
Start Date:
28.04.2022
End Date:
05.05.2022
My work depicts long-distance relationship and the precariousness of mental existence in two places simultaneously. It is possible to overcome the distance if locate oneself in a virtual reality for a moment.  I have used different collage techniques in making the image. Two images have been cut out of their context and placed closer to each other. Deconstructed parts are creating a new reality that is  fragmented and detached.