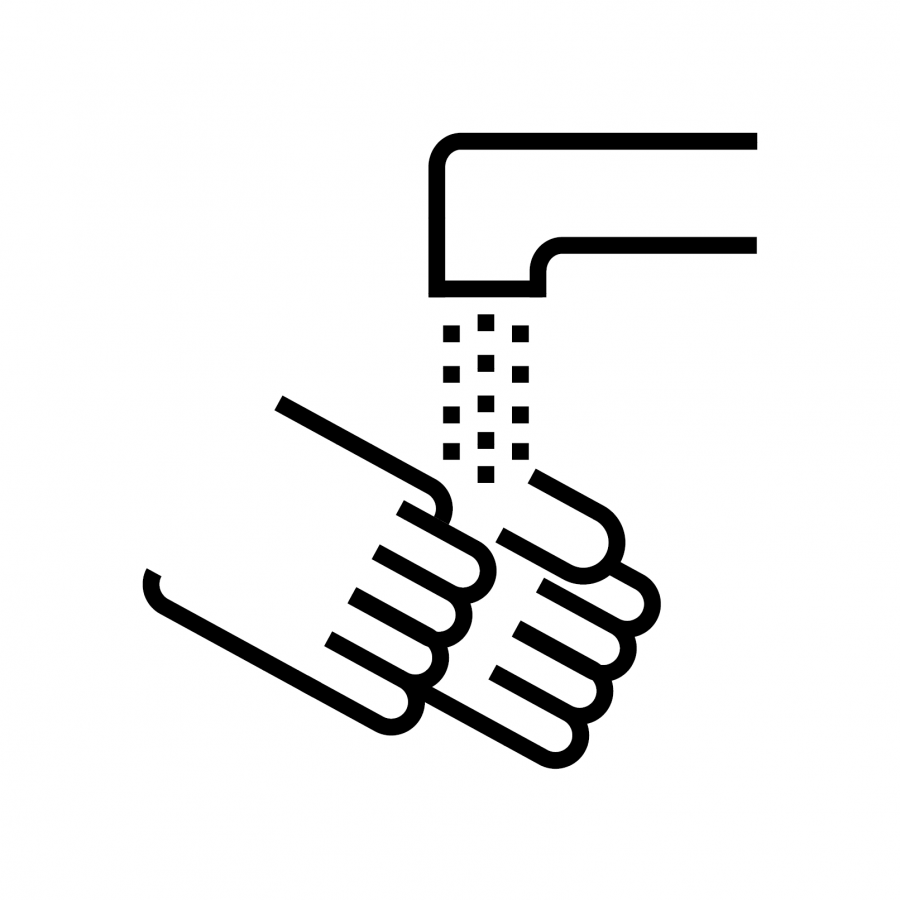 be safe
Last modified 21 October, 2021
Guidelines as of 21 October, 2021
– Please do not enter the EKA building with illness symptoms. The building may be accessed via the main entrance with the EKA card (Mon–Sun from 8–23). Persons who do not have the EKA entry card must ring the doorbell. EKA Gallery may be accessed via Kotzebue street entrance.
– Due to the increase in coronavirus infection cases in our community, we ask everyone to wear protective masks in the EKA common spaces, auditoriums, studios, workshops, labs, and classrooms. Masks should be worn when entering other colleagues' offices and/or study spaces as well as in meetings; you are welcome to take breaks from wearing a mask while working at your own workstation/desk.
– In the EKA building, keep good hygiene and disperse where possible. 
– In classrooms, students should spread out. Workshops, studios, and laboratories are used according to the timetable or prior booking schedule. We strongly recommend to hold the highly populated lectures online as well as smaller group studies if it is reasonable and it is not possible to spread out in the classroom.
– We ask academic staff to keep track of student participation in lectures and classes so that we can quickly identify and inform persons who have been in contact with COVID-19 infected students or staff.
– Students who have not been vaccinated and fall ill with COVID-19 must self-isolate and EKA is not obligated to provide online or distance learning. 
– In the case when curricular studies take place outside of EKA and the checking of infection safety is mandatory, the rapid testing of students who have not been vaccinated or of those who have not recovered from COVID-19 within the last 6 months, must be arranged by the Head of Curricula or by his/her approval, by the course teacher at the cost of the department/curriculum until 31 October, 2021. Starting from 1 November 2021, the costs of rapid testing will be covered by the students (except when vaccination is not possible for medical reasons).
– All EKA employees (incl external staff) who are not vaccinated, must wear a protective mask in the EKA building as well as outside of EKA at EKA organised events and studies. EKA will arrange the rapid testing of these employees according to the employee's position and will set the rapid testing schedule at least every 72 hours.
– The library is open for EKA members. Outside public can loan books only through prior booking. Find out more: https://www.artun.ee/en/studies/library/
– Working from home is recommended and must be arranged with immediate supervisors.
– Direct contact should be avoided if possible and communication should be conducted via email, phone or video calls when possible.
– EKA guests must be registered via the EKA visitor form. The inviter must inform the visitors about the EKA guidelines and check their infection safety (proof of vaccination etc).
– Lifelong learning courses are organised according to the restrictions set by the Estonian Government: https://www.kriis.ee/en/continuous-education
– Organisers of any events organised in or by EKA in or outside the EKA building are responsible for checking proof of infection safety (proof of vaccination, certificate of recovery within the last 6 months). Only persons who have proof of vaccination or COVID-19 recovery certificates are allowed attendance.
– As a rule, EKA does not rent spaces to external events. In case of significant partners, the renting of spaces will be approved by the EKA Crisis Committee.
– All foreign visitors of EKA must follow the state and EKA guidelines (https://www.kriis.ee/en/travelling-estonia-foreigners). The person of contact in EKA must assure that the visitor is aware of these rules.
– When arranging work or study related travel, all measures must be used to minimise the possible health and financial risks, e.g by getting insurance coverage. EKA does not compensate for the travel costs related to COVID-testing of un-vaccinated employees (except for employees whose vaccination is not medically recommended).
– In case of contracting coronavirus, please inform the academic affairs Senior Specialist Helen Jürgens immediately (helen.jyrgens@artun.ee) in order to quickly determine and direct close contacts to self-isolation. In general matters regarding the crisis, please write to kriisikomisjon@artun.ee
EKA Crisis Committee