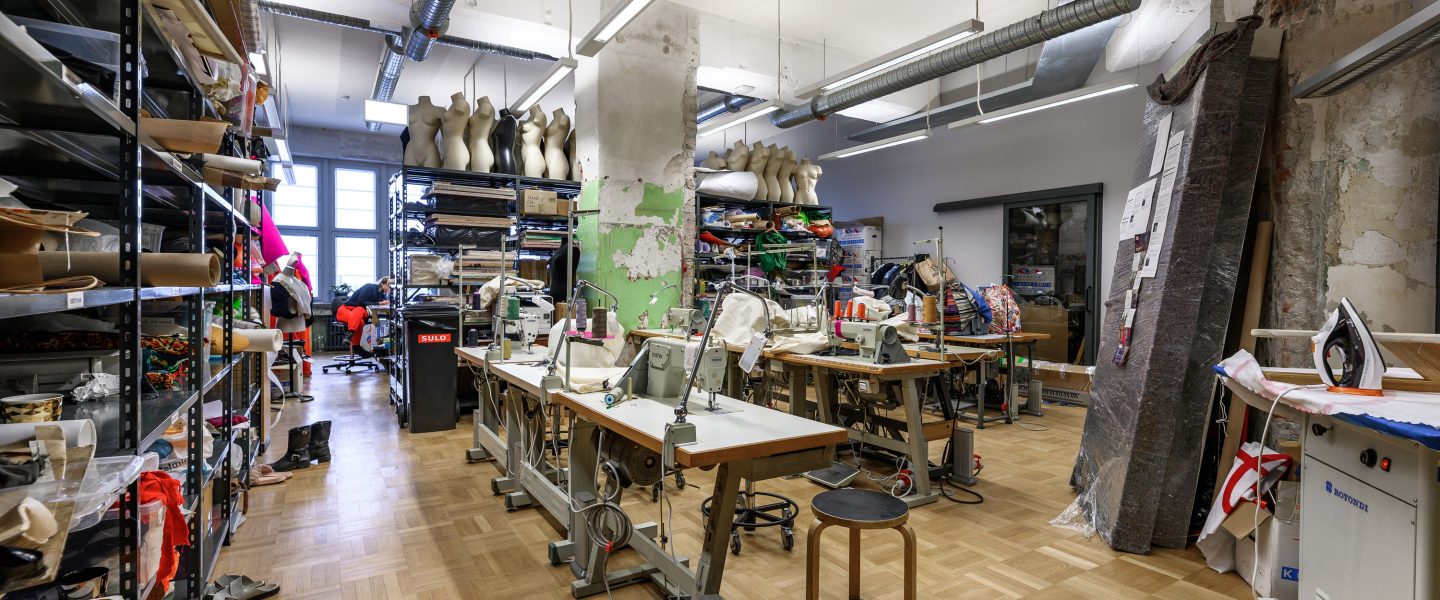 The studies take place in the new EKA building (Põhja pst 7, Tallinn) on the 5th floor, rooms D507 (sewing studio), D507.2 and D506.
The following industrial machines for sewing textile fabrics can be used in the sewing studio: Universal sewing machines for seaming, 3-thread overlock for hemming, 5-thread overlock (seaming + hemming), a cover stitch machine. We also have a buttonhole machine that makes an ordinary buttonhole. For finishing we have an iron and vacuum table. It is planned to purchase a new ironing system and an adhesive press. Two large tabletops can be used for cutting fabric.
Use of the equipment must be coordinated with the workshop manager and the permanent faculty members.

The organisation of the studies and the ERKI fashion show are supported by many sponsors:   
Baltika – fabrics and the main practical training base; but also Antalis, Pipelife, Maanteeamet, etc.
See the full list of EKA workshops and studios HERE.