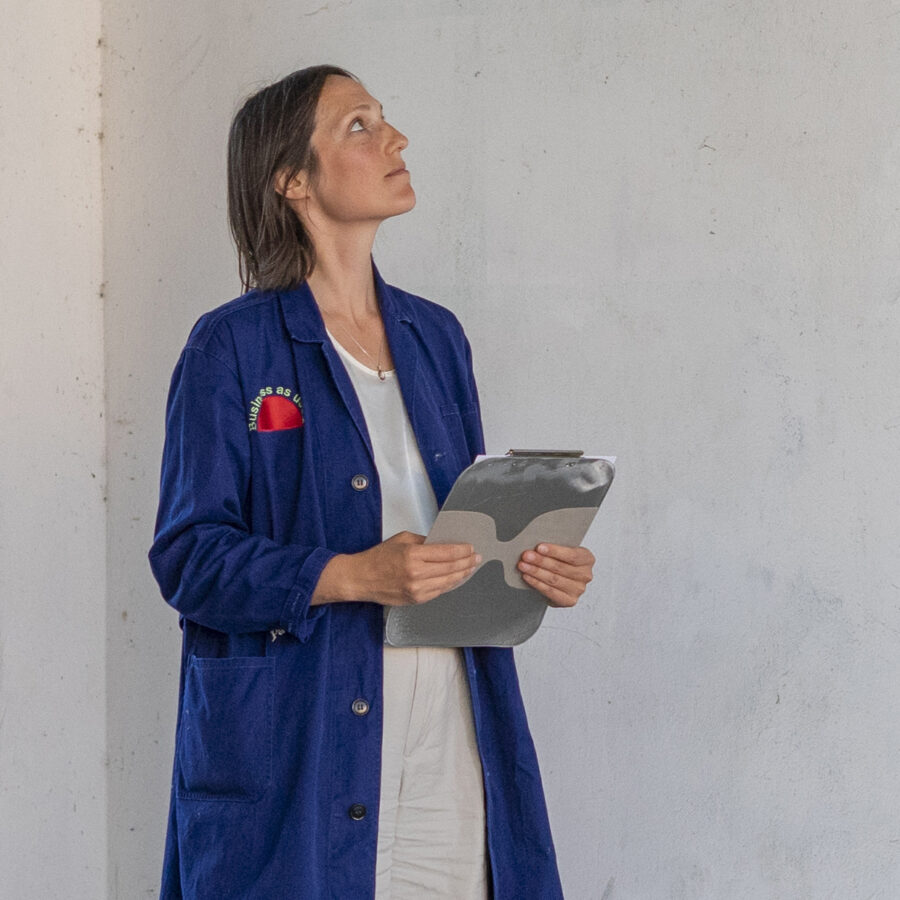 © Kasia Fudakowski
Location:
A-501
Start Date:
20.03.2023
Start Time:
17:30
End Date:
20.03.2023
Kasia Fudakowski does an artist talk in which she talks about artist talks which she has done in the past, thereby dissecting and examining both her work, and her approach to speaking about her work, while commenting on the unwritten contract between performer and audience. At least, that is very much her intention.
Kasia Fudakowski (b. 1985, London, UK) lives and works in Berlin. She studied at the Ruskin School of Drawing and Fine Art, Oxford University, graduating in 2006 before moving to Berlin. Her diverse and playful practice, which includes sculpture, film, performance, and writing, explores social riddles through material encounters, surreal logic and comic theory. Her ever-expanding, life-long sculpture Continuouslessness, (2017–ongoing), employs a fixed modular system of connecting panels to allow for complete sculptural freedom within its rigid framework, and is intended to reach completion only in the event of the artist's death. Often referring to the allure and danger of binary categorization and the subsequent absurdity that it unfolds in our political and social climate, her work reveals the discrepancies amongst cultural norms.
Her interest in the limitations of language is explored through her ongoing film series Word Count, (2016–ongoing) which takes as its premise a globally limiting law on the amount of permitted spoken words. Where she employs comic mechanisms, the tragic is never far behind, so that her work often hovers between the horrific and the comic. Frequently the target of her own attacks, she explores her own role as an artist and the stereotype thereof with both a seriousness and irreverence typical of her approach. Her long-term infatuation with failure, and redefining success, has resulted in a number of tragi-comic performances and pieces of writing.
kasiakasia.com
The talk will be in English. Kasia Fudakowski is in EKA to give a workshop to the Contemporary Art MA students and have tutorials with students from Graphic Design MA.