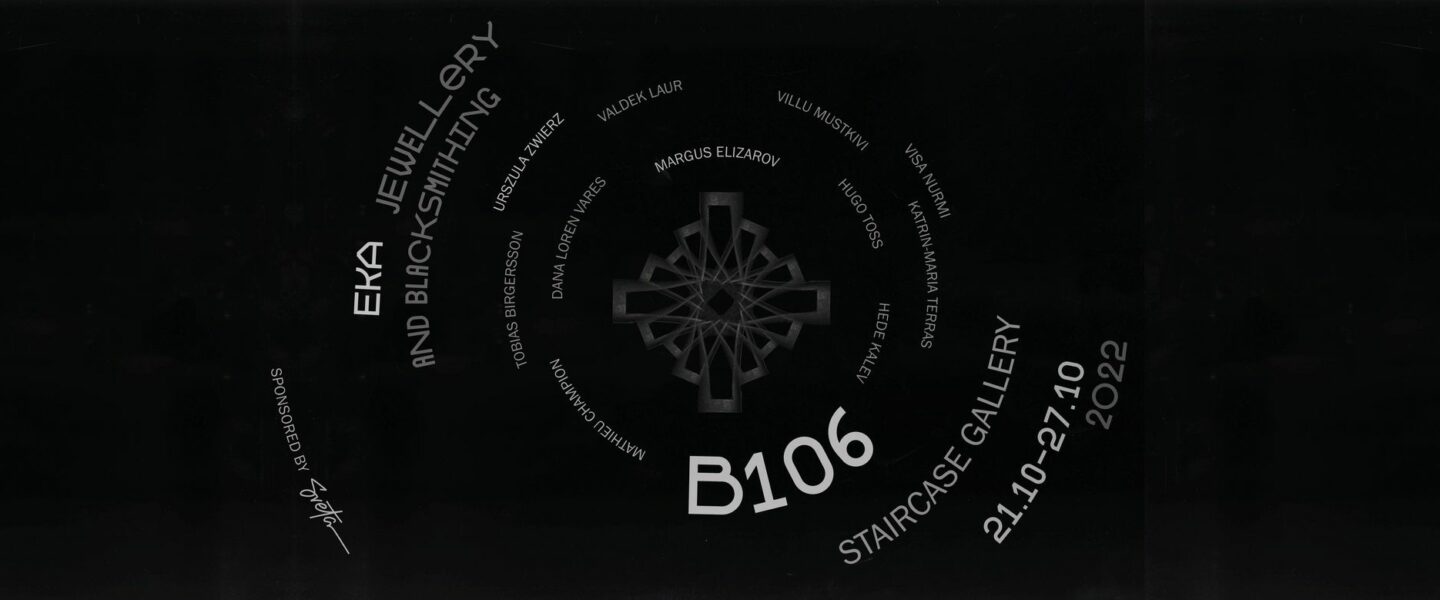 "B106" – Exhibition of Jewellery and Blacksmithing Students
Location:
EKA Trepigalerii aken
Start Date:
21.10.2022
Start Time:
18:00
End Date:
27.10.2022
B106 represents the jointed innate structure spawning the next generation of metal artists at EKA. Everyone is different, but connected by their curiosity to learn the riddles of the material.
The works in the exhibition showcase our students' interpretations of different forms of inner structures and representations of going bare to the bone.
The exhibition pieces have been produced during a two week workshop with Tobias Birgersson.
The opening will take place on 21. October, at 6PM by the Staircase gallery (Trepigalerii).
The exhibition will be open from 21/10 to 27/10.