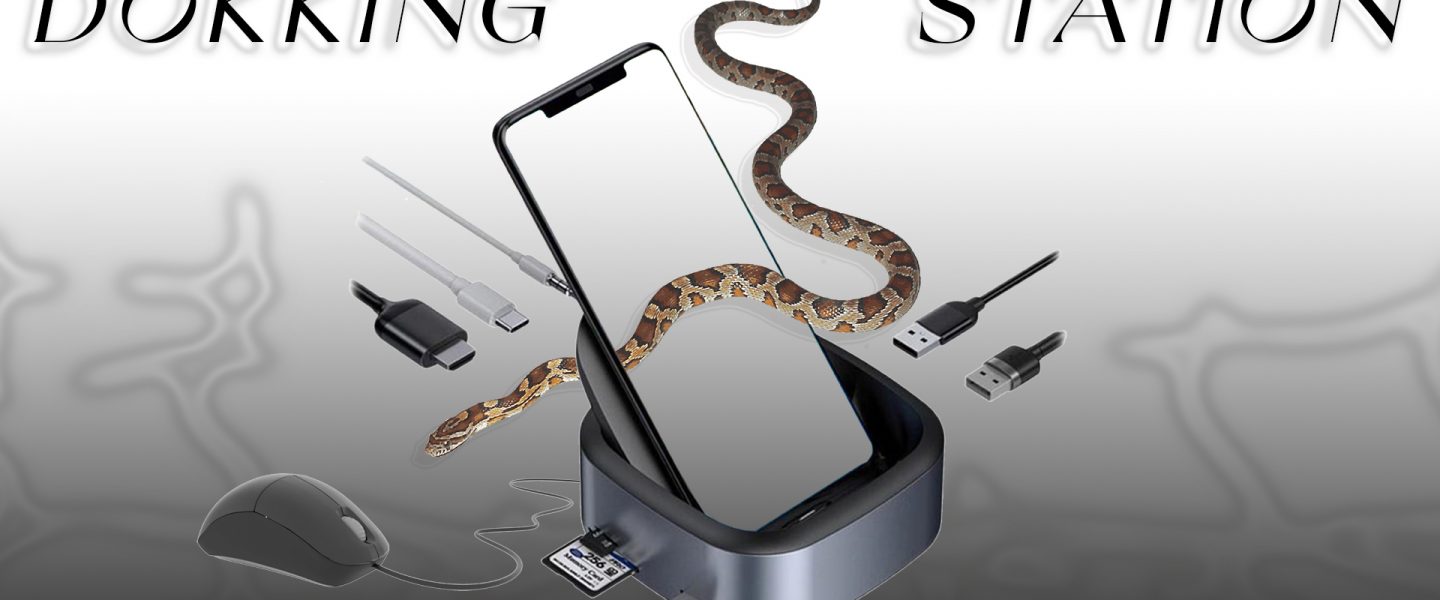 DOKKING Station at Vent Space
Location:
Vent Space projektiruum, Vabaduse väljak 6/8
Start Date:
21.10.2021
Start Time:
18:00
End Date:
31.10.2021
DOKKING Station exhibition opening at Vent Space on Thursday, 21.10.21 at 6 pm
DOKKING Station functions as a hub for the exchange of ideas and inputs from a variety of sources; it is a conduit for transference. Taking inspiration from how a docking station [dokkimisjaam] acts as an all in one technological solution; this exhibition explores how an intermediary consisting of a series of antiquated ports that allow for multiple forms of communication and information relay, can be understood as a rhizome. As the docking station is permanently in an in-between state, it becomes rhizomatic in nature, with its cables acting like roots. 
DOKKING Station exhibition at VENT Space aims to demonstrate the potential of a creative and physical manifestation of a docking station, bringing together a variety of ideas and inputs which reflect the metaphorical use of docking station as a mode of critique for the contemporary art gallery, with a focus on the sensitive relationships between our surroundings, natural environment and new materialism. 
DOKKING Station is an open space for collaboration and co-learning, it invites people to both plug-in and unplug, whether to receive information and learning or contribute to the creative transference themselves. It acts as a keystone, as without it, inputs on either side fail to communicate entirely. At DOKKING station, you are invited to choose your port and plug into either side — as artist and/or audience through joining free workshops and talks. Welcome. 
Programme:
21.10, 6 pm – Exhibition opening
23.10, 1 pm–3 pm – Large format dichotomy: Photography Workshop by Will Britten (to participate write dokkartscentre@gmail.com)
22.10/24.10, 1 pm–6 pm – Performative workshop: Beginnings of weaving by Ingrid Helena Pajo
26.10, 4 pm–6 pm – Bioplastics workshop by Katarina Kruus (to participate write dokkartscentre@gmail.com) 
Participating artists: Will Britten (UK), Katarina Kruus (EST), Liina Leo (EST), Eugenio Marini (IT), Kristian Stapleton (UK), Ingrid Helena Pajo (EST) 
Graphic design: Liina Leo 
Exhibition is organized by DOKK Arts Centre. DOKK Arts Centre was founded in 2021 by Will Britten and Liina Leo as a temporary artist space in Baltic boatyard and metal workshop in Hiiumaa, Suuresadama. 
Supported by Cultural Endowment of Estonia 
Thanks to: Morris Eigi, Tanel Eigi, Maris Lukk, Jonathan Chatterton, Vent Space, Eesti Kunstiakadeemia.