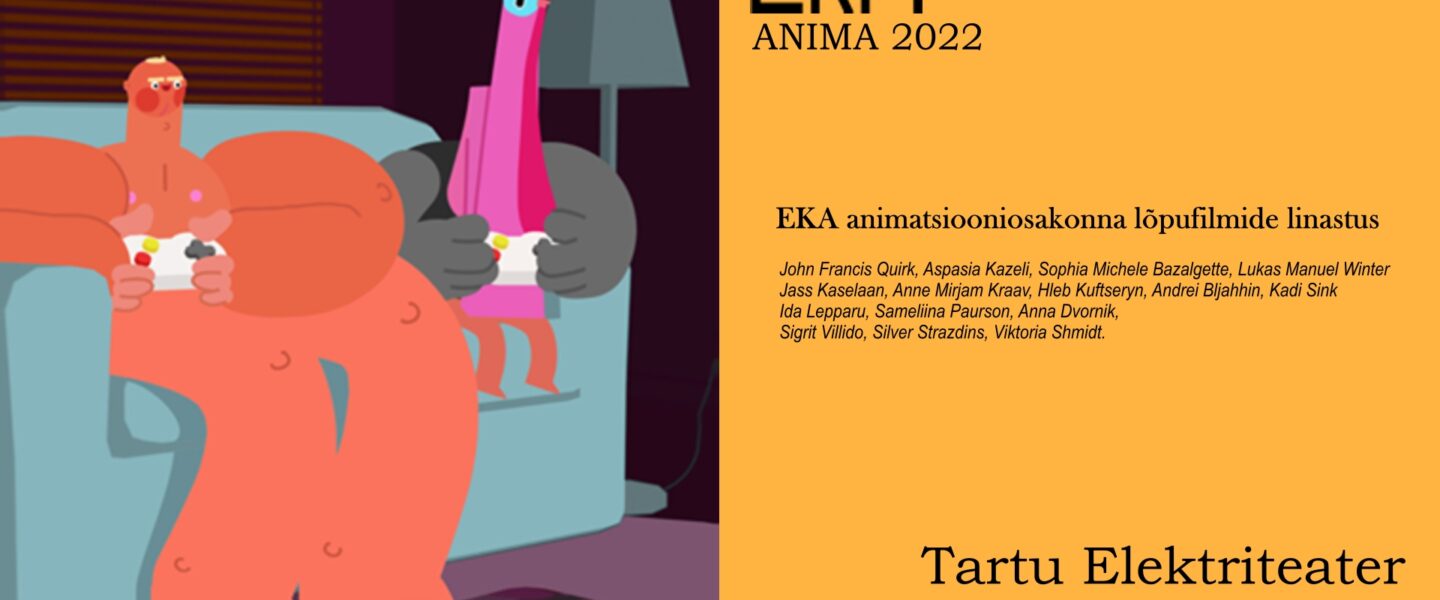 EKA Anima 2022 in Tartu
Location:
Tartu Elektriteater
Start Date:
28.10.2022
Start Time:
18:00
End Date:
28.10.2022
On Friday, 28th of October 6 pm, at Tartu Elektriteater, there will be a screening of EKA animation graduate films "EKA Animation 2022", showcasing all new films from MA and BA students.
Films by:
John Francis Quirk, Aspasia Kazeli, Sophia Michele Bazalgette, Lukas Manuel Winter, Jass Kaselaan, Anne Mirjam Kraav, Hleb Kuftseryn, Andrei Bljahhin, Kadi Sink, Ida Lepparu, Sameliina Paurson, Anna Dvornik.
Free entrance!