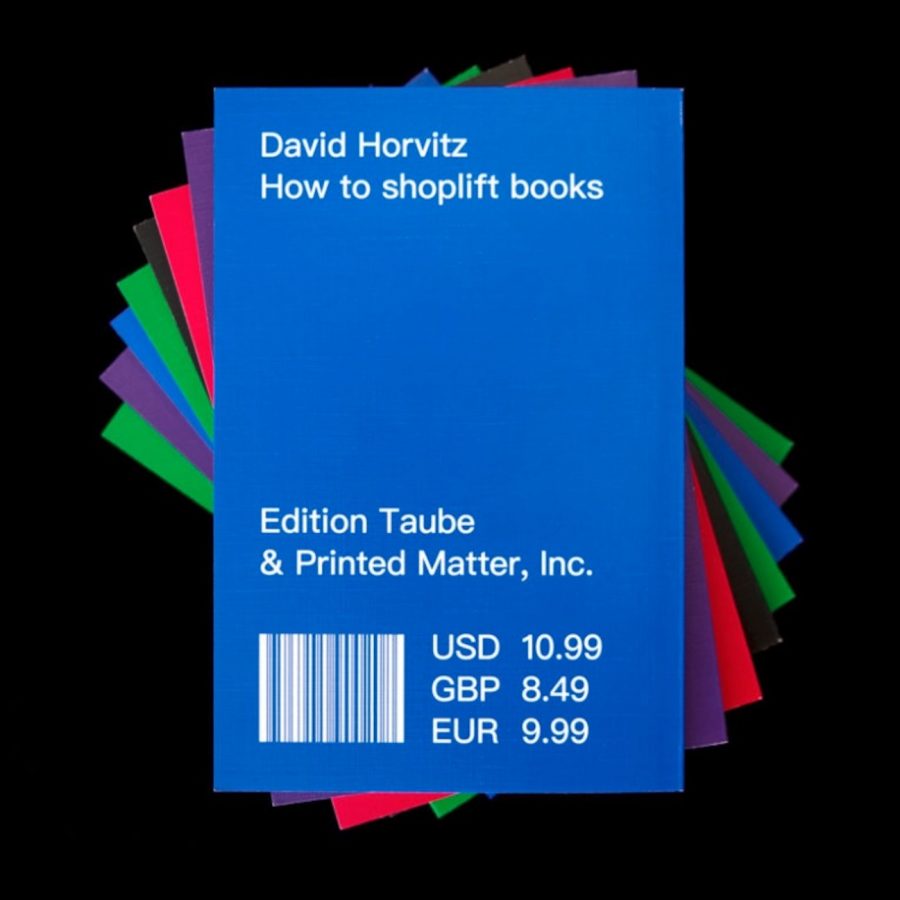 David Horvitz - How to Shoplift Books
Start Date:
21.09.2021
End Date:
01.11.2021
Exhibition in the showcase of EKA Library. 
The artists' book "How to shoplift books" by David Horvitz is a guide on how to steal books. It details 80 ways one can steal a book, from the very practical to the witty, imaginative, and romantic.
This project by David Horvitz with Edition Taube is an ongoing translation and publishing work that started in 2013. For each language, they collaborate with a publisher from the corresponding language region. The latest book in the series, the Estonian translation, was published with Lugemik Publishing, translated by Keiu Krikmann and edited by Indrek Sirkel.
All the translations published so far are on display in the showcase of the Library of the Estonian Academy of Arts in Tallinn: English, French, Spanish, German, Italian, Chinese, Greek, Dutch, Brazilian Portuguese, Lithuanian, Danish, Korean, Georgian, Hebrew, Romanian, Swiss-German, Russian, Japanese, Turkish, Serbian Cyrillic, Serbian Latin, Hungarian, Icelandic, Swedish, and Estonian.
David Horvitz (b 1982) is an American artist based in Los Angeles who uses art books, photography, performance art, and mail art as mediums for his work.
The exhibition is organised by Indrek Sirkel, the Professor of Graphic Design of the Estonian Academy of Arts and the head of Lugemik Publishing. With thanks to David Horvitz, Jan Steinbach, and Mait Väljas for their kind support.
Happy reading, happy shoplifting!