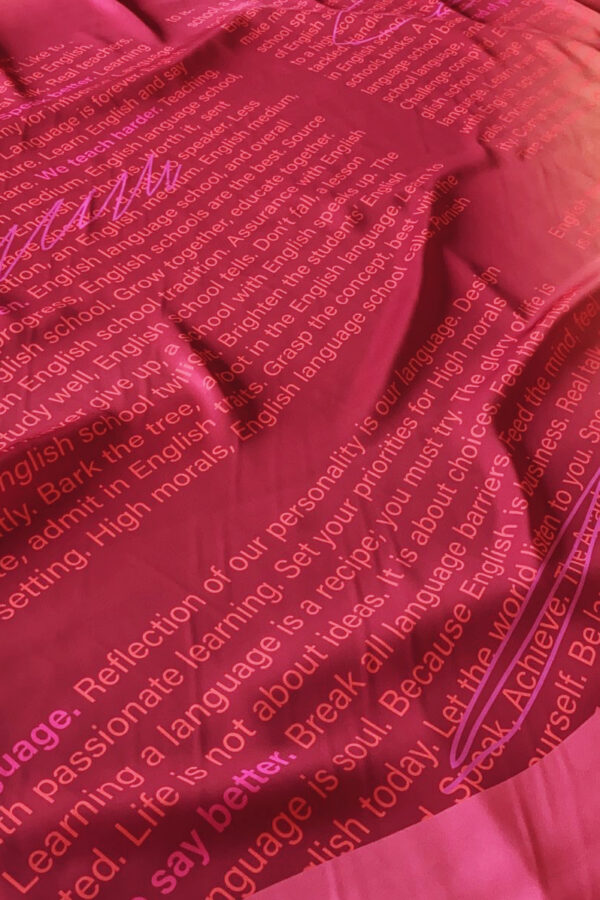 Start Date:
08.07.2022
End Date:
30.07.2022
Taming a Wild Tongue
Laura Cemin (IT/FI) and Bianca Hisse (BR/NO)
curated by Monika Charkowska (PL/DE)
8.–30.7.2022, EKA Gallery, Kotzebue 1, Tallinn
Opening: 8.07.2022, 4 pm
Referring to Gloria Anzaldúa's notion of 'wild tongue' (Borderlands, 1987), the exhibition departs from the questions: How to tame a wild tongue? How to carry a language? The verbs 'taming' and 'carrying' imply certain dynamics of permission and restriction of movement, and suggest the entanglement between language and the body.
Through sculptural and audio elements, the exhibition explores the power of language and its poetics. It delves into the notion of 'tongue' as an archive: the tongue as a muscle shaped by the physical practice of moving/ talking, the tongue as a personal collection of the words that each of us speaks, the tongue as a 'cultured' part of the body. It explores the practices of accent reduction and speech therapy, tools widely used when 'working on language'. It addresses accent as part of our linguistic identity, but also something that defines access or restriction. It examines the weight of different accents, their stigma, and what the process of adaptation to a new language can generate in a body.
Laura Cemin is an Italian artist based in Helsinki, Finland. Her work, often presented in galleries and non-traditional performance spaces, brings together elements of performance, writing and temporality with the intention of challenging the boundaries between dance and visual art. She graduated from Umeå Art Academy (SE) in 2019 and holds a degree in Ballet and Contemporary dance. She lives and works between languages.
Bianca Hisse is a Brazilian artist based in Norway. From a double movement between choreography and visual arts, her work investigates how today's societies are choreographed by global demands. She graduated from Kunstakademiet i Tromsø in 2019 and has a BA in Performing Arts from Pontificia Universidade Catolica de São Paulo (2016). She lives and works between languages.
Monika Charkowska is a Polish-born researcher and curator based in Berlin (DE). Her current interests focus upon language, time relations and non-human ontologies. She studied in Toruń (PL), Freiburg (DE), Paris (FR) and Prague (CZ), and holds a MA degree in Art History, Philosophy and German Philology (with a focus on Modern German Literary History). She is also a Teacher of German as a Foreign Language. She lives and works between languages.
Graphic design: Kersti Heile