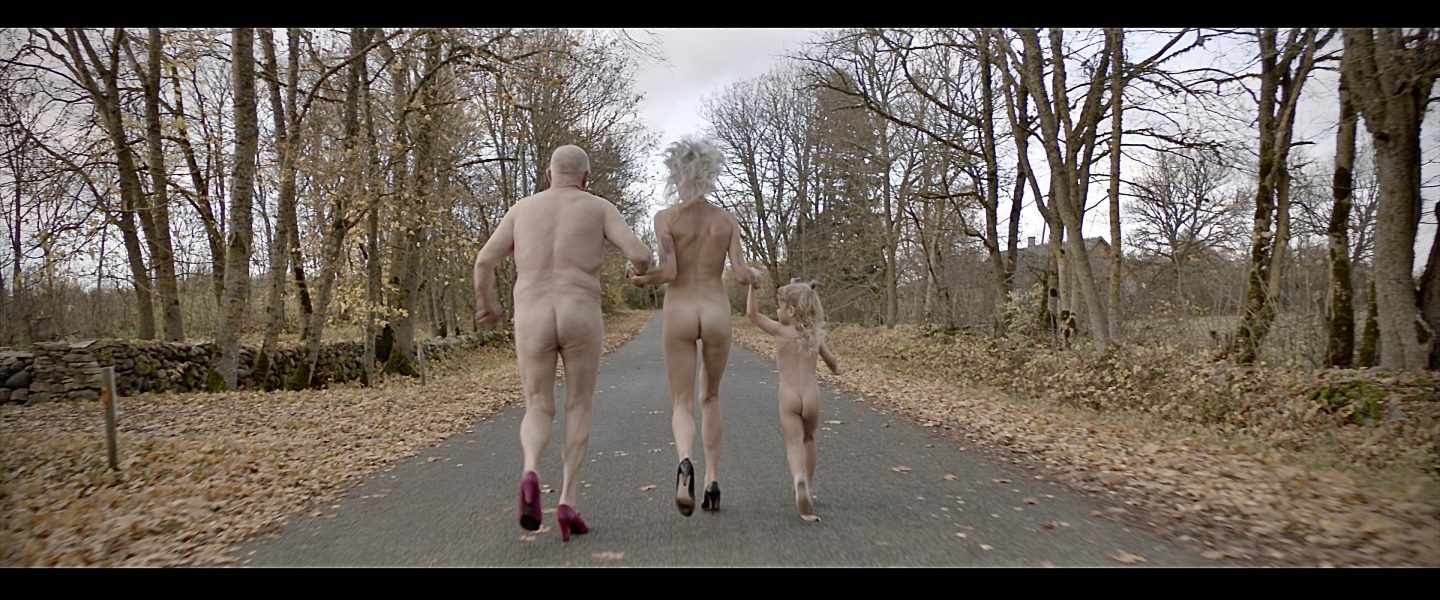 Still from the video "The Father, the Son, and the Holy Spirit" (2019), Marta Vaarik
Location:
EKA Galerii
Start Date:
07.11.2019
Start Time:
20:00
End Date:
30.11.2019
Join us for the opening of the solo exhibition and performance on Thursday, November 5 at 8 PM. The exhibition will remain open until November 30.
Vaarik's sixth solo exhibition is a continuation of her solo exhibition "Possessed" (2017). The expressive, provocative, daring and heartfelt show is about being a woman, a mother, about saving the world, raising children and cuddling. The artist is observing her close relationships and is seeking for conclusions to save the world.
"Skin is our contact with the world. Scroll up to your sleeves and stroke your arm with your hand. This is a feeling. We feel and learn to feel our bodies through strokes, pamper and cuddles. Sometimes there's no need to overthink! Weird feelings create weird thoughts. But if you know it's only that–a feeling–and you stop forcing yourself to collaborate with your brain, you can only feel without attributing linguistic meaning. Things are simply as they are. If we start to over-explain something we can mess it up.
We can try to save the world, but if we grow our children to be empathetic, they are doing it naturally. All humans grow inside their moms! I am lucky I was held tight." – Marta Vaarik
Marta Vaarik (b. 1986) is an artist, photographer and self-proclaimed blond trickster based in Tallinn, Estonia. She holds a BFA degree in painting from the Estonian Academy of Arts and is currently studying Contemporary Art in the same university. She did an exchange program in UDK studying under professor Josephine Pryde. The current solo show at EKA Gallery is her sixth and she has participated in group shows in Berlin and Estonia. She works in the mediums of painting, photography, performance, and video.
Thanks: Sandra Mäesepp, Rebecca Künnis, Ülle Vaarik, Aadam Taaksalu, Andrus Vaarik, Kelly Turk, Margit Lõhmus, Sveta Grigorjeva, Piret Karro, Rasmus Neljand, Krislin Ots, Big Boy, Gunnar Laal, Taavi Lepp, Pire Sova, Johannes Luik, Kersti Heile
Exhibition title: Sveta Grigorjeva
Graphic design: Kersti Heile
The exhibition is supported by A. Le Coq.