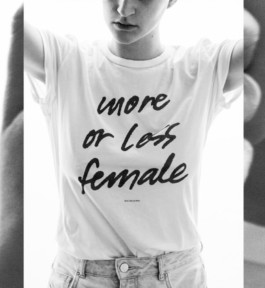 Sara Kaaman
Location:
A-501, EKA
Start Date:
30.03.2022
Start Time:
17:30
End Date:
30.03.2022
Sara Kaaman OPEN LECTURE bodies, rooms, movements, fictions
Wednesday, 30 March
17:30h
Room A-501
The talk is held in English
Playing with temporality, history and storytelling, this performative lecture is a dramatised odyssey through, and deconstruction of, the professional identity we know as the "graphic designer". Historical and speculative facts and fictions blend into infotainment, with Britney Spears in a supporting role.
Sara Kaaman is a graphic designer based in Stockholm, who is also teaching, writing, moving, and currently studying an MA in New Performative Practices. She is interested in the intersections of publishing technologies, bodies, politics, performance and poetry. Since 2012 she is the graphic designer and co-editor of Girls Like Us magazine. With Maryam Fanni and Matilda Flodmark she forms the research collective MMS, investigating labour histories of graphic design via feminist theory and practice. Their book Natural Enemies of Books – A Messy History of Women in Printing and Typography was published in 2020. With dancer and choreographer Klara Utke Acs, she works on performative investigations on the metaphors of digital and analogue publishing formats, most recently presented as "The Book – An Interfacial Sitcom".