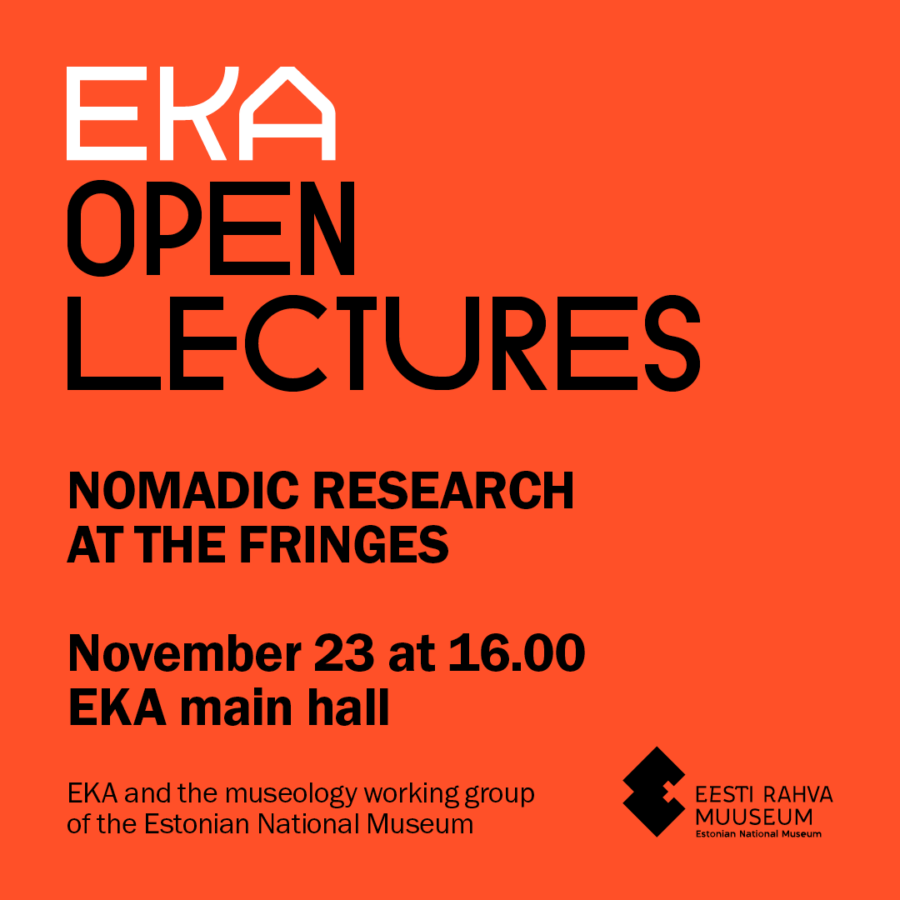 Location:
EKA stairs in the lobby
Start Date:
23.11.2022
Start Time:
16:00
End Date:
23.11.2022
An open lecture and discussion on the possibilities of artistic research to approach socially complex and even conflicting questions through the practices of the curator and architectural researcher dr Ines Moreira and the media scholar dr Nico Carpentier.
Both of their artistic research travels to sites, which are related to non-beloved industrial heritage and memorialisation, feeding into the complex, sensitive and divisive debate with creative means.
The event is organised by the Design Faculty of the Estonian Academy of Arts and the museology working group of the Estonian National Museum. It is part of our collaboration over the sites in the European geographical fringes at COST Action EFAP working group 1 "Contexts".
–
Iconoclastic controversies: Arts-based research on the memorialization of the Cyprus Problem 
Nico Carpentier
The Cyprus Problem is a term that refers to a chain of armed conflicts, starting with the decolonial struggle of EOKA against the British, followed by the ethnonationalist violence after independence, then leading to the Turkish 1974 invasion and the division of the island. The cultural trauma that came out of these conflicts also had a very tangible translation through the production of a multitude of memorials and commemoration sites, on both sides of the divide. Using arts-based research, this nomadic research project offers a visual, theoretically-supported analysis of these memorials, how they often connect to (and strengthen) antagonistic nationalism, but also how—in rare cases—they offer counter-hegemonic possibilities by articulating a peace discourse. The analysis also juxtaposes the memorials from north and south, showing the uncanny similarities in how they both represent the Self and the Enemy-Other.
Nico Carpentier is Extraordinary Professor at Charles University (Prague, Czech Republic), Chief Research Fellow at Vilnius Gediminas Technical University (Lithuania) and President of the International Association for Media and Communication Research (2020-2024). His theoretical focus is on discourse theory, his research is situated in the relationship between communication, politics and culture, especially towards social domains as war & conflict, ideology, participation and democracy. His latest monographs are The Discursive-Material Knot: Cyprus in Conflict and Community Media Participation (2017, Peter Lang, New York) and Iconoclastic Controversies: A Photographic Inquiry into Antagonistic Nationalism (2021, Intellect, Bristol).
http://nicocarpentier.net/
Foto siin: http://www.nicocarpentier.net/temp/Nico.tif
Fieldwork in/on/through Non-beloved Heritage – curator's notes from eastern and western European fringes
Inês Moreira (Lab2PT-UMinho, Portugal)
The year 2022 has been a period of rising tension and awareness on war, conflict and its consequences in Europe, and elsewhere. The sociopolitical and cultural situation has led us to look upon past events and to non-beloved legacies of conflict from the last century.
For some years I have been doing research and curatorial projects around postindustrial sites in Eastern and Western Europe, from Gdańsk to Ave Valley. Some sites embody the material and symbolic legacy of eastern political past, some encapsulate military and security secrecy – industry and the military systems have close articulation.
This talk shares field notes and some theoretical references collected in the last couple of years, which were devoted to fieldwork inquiry and to nomadic research around (what we perceive as) sites in the European geographical fringes. Focusing on ecologies, settlements, memorials and other symbolic and artistic legacies of military and post-socialist past, it is a modest visual and urban cultures contribution to address and relate to non-beloved heritage.
Bio:
Inês Moreira is a Principal Researcher in Visual Arts at Lab2PT-University of Minho, Portugal. She completed a Postdoctoral project at Universidade Nova de Lisboa (2016-2022) and created the research cluster Curating the Contemporary: on Architectures, Territories and Networks (2018-21). PhD in Curatorial/Knowledge (University of London), Master in Urban Culture (Universitat Politécnica de Catalunya/CCCB) and Architect (FAUP).
She is an active member of cultural and academic European projects, such as European Forum for Advanced Practices, and Press Here, a Living Archive of European Industry.