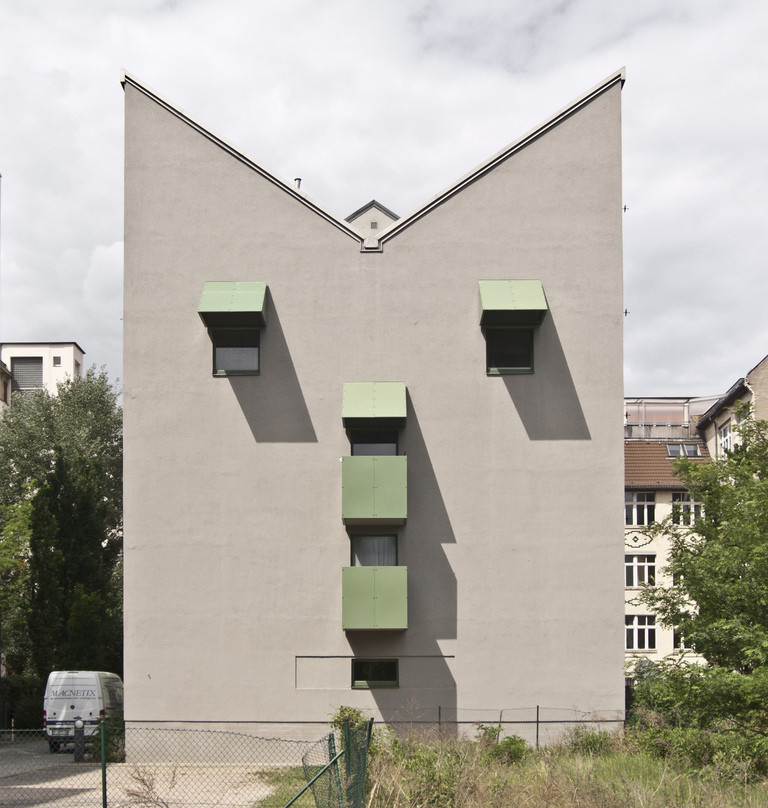 John Hejduk, Kreuzberg Tower
Location:
EKA suur auditoorium A101/EKA main hall A101
Start Date:
05.03.2020
Start Time:
18:00
End Date:
05.03.2020
In Praise of Bad Architects: Open Lecture by Pippo Ciorra
The next lecturer of the Open Lecture Series this spring will be Rome-based architect, critic and professor Pippo Ciorra. Ciorra's lecture will focus on the contribution given to architecture and especially to modern architecture by designers whose skill was not mainly focused in the exclusive relation with the drawing process and the construction expertise but more to be found in their attitude to conceptualize, politicize, push architecture towards new dimensions and new relations with society. Ciorra will be stepping on the stage of the main auditorium of the EKA building on the 5th of March at 6 pm.
Pippo Ciorra is since 2009 the senior curator for architecture at the MAXXI museum in Rome and longtime editor in chief of "Casabella". Architect, critic and professor, member of the editorial board of "Casabella" from 1996 to 2012, he collaborates with journals, reviews and national press and is author of many essays and publications. In 2011 he has published an overview of the conditions of architecture in Italy, Senza architettura, le ragioni per una crisi (Laterza). Author of a number of books and, he's published monographic studies on Ludovico Quaroni (Electa, 1989), Peter Eisenman (Electa, 1993), and then on museums, city, photography and contemporary Italian architecture. He teaches design and theory at SAAD (University of Camerino) and is the director of the international PhD program "Villard d'Honnecourt" (IUAV). He's a member of CICA (International Committee of Architectural Critics), advisor for the award "Gold Medal of the Italian architecture". He's been chairing or participating to national and international design competitions. He has curated and designed exhibitions in Italy and abroad.
The Faculty of Architecture of the Estonian Academy of Arts has curated the Open Lectures on Architecture series since 2012 – each year, a dozen architects, urbanists, both practicing as well as academics, introduce their work and field of research to the audience in Tallinn. All lectures are in English, free and open to everyone.
The series is funded by the Estonian Cultural Endowment.
Curators: Sille Pihlak, Johan Tali
www.avatudloengud.ee
www.facebook.com/EKAarhitektuur/
More info:
E-mail: arhitektuur@artun.ee
Tel. +372 642 0071