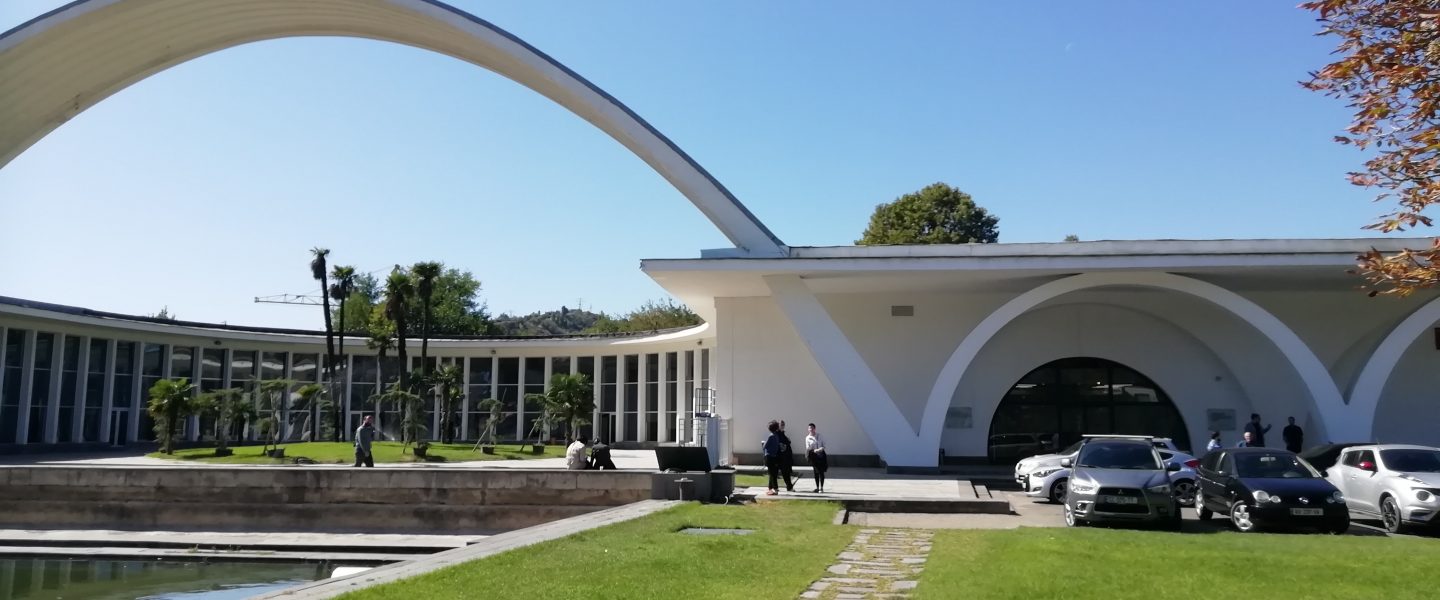 Expo Georgia, former Exhibition of Achievements of National Economy, 1961. Architects D.Paninashvili, L.Mamaladze, V.Nasaridze and W. Peykrishvili
Location:
EKA TV: live.artun.ee
Start Date:
19.10.2020
Start Time:
16:00
End Date:
21.10.2020
From 19 – 21 October public lectures will be held in Estonian Academy of Arts on Late Soviet Modernism in Georgia by Nini Palavandishvili, Lithuania by Vaidas Petrulis and Estonia by Laura Ingerpuu. These lectures are part of a study course "Understanding Late Soviet Modernism". All 3 countries are rich of intriguing architectural masterpieces worth to be evaluated and protected. Soviet modernism in monumental art is presented by Hilkka Hiiop and the current and former students of EAA.
Watch live on EKA TV:
19 October from 16:00 to 18:15: Soviet modernism.
Nini Palavandishvili (Georgia) and Laura Ingerpuu (Estonia)
20 October from 17:00 to 18:00:
Vaidas Petrulis (Lithuania)
21 October from 09:00 to 12:45 Lecture on monumental art.
Hilkka Hiiop, Varje Õunapuu, Frank Lukk, Johanna Lamp, Anu Soojärv, Helen Volber (Estonia) and Nini Palavandishvili (Georgia)
Nini Palavandishvili is a passionate and erudite researcher of Georgian architecture and heritage, especially late soviet modernism. The focus of her research and curatorial projects lies in social and political contexts and their interpretation in the framework of cultural production and contemporary art. She cooperates with Blue Shield Georgia in the protection of heritage in Georgia.
Vaidas Petrulis is a senior research fellow at Kaunas University of Technology. Published a series of articles and conference presentations on history and heritage of modern Lithuanian architecture. Member of ICOMOS International Scientific Committee on 20th Century Heritage ISC20C.
Laura Ingerpuu is a PhD student of Estonian Academy of Arts. Her research field is the soviet modernist architecture in Estonia with an emphasis on the architecture of the collective farms.
Hilkka Hiiop is a professor in the Department of Cultural Heritage and Conservation of EAA. Under his leadership, several important projects for the protection and rescue of monumental art have taken place in recent years.
Share with friends: