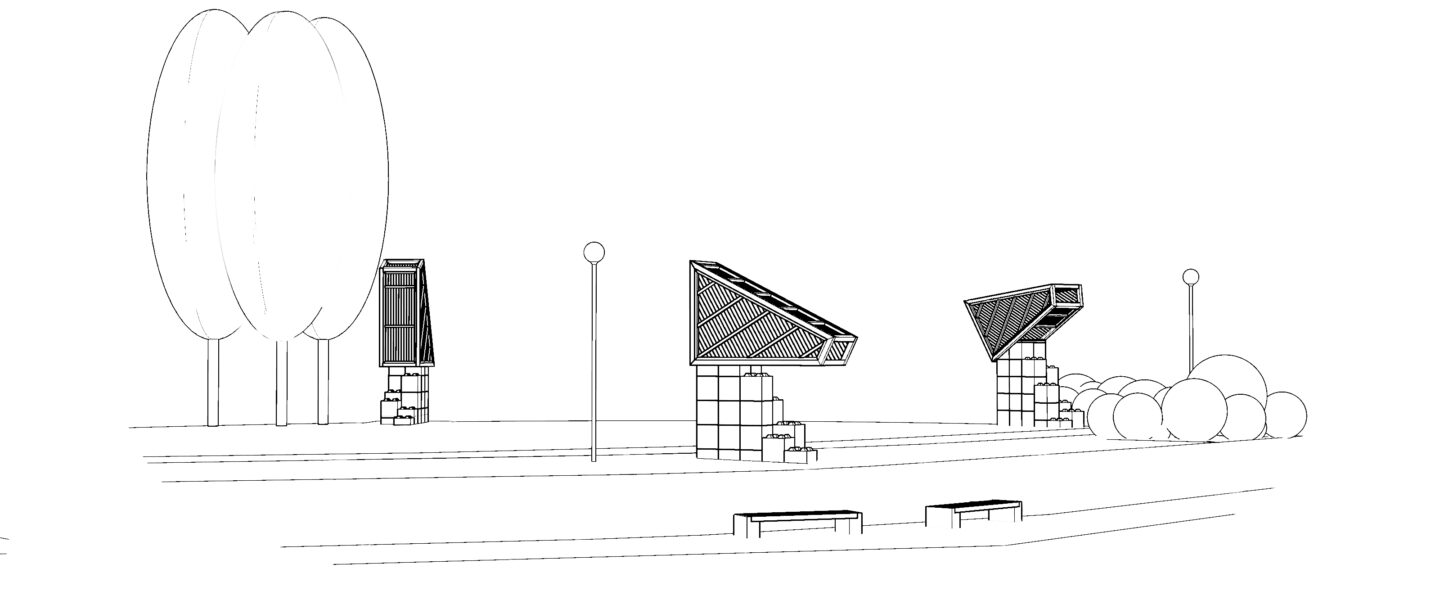 Location:
Tartu, Emajõe kaldapealne, Ülejõe park
Start Date:
29.07.2022
Start Time:
17:00
End Date:
29.07.2022
OPENING: On July 29 at 5 p.m., students of architecture and urban planning will open this year's wooden shelter KINO on the embankment of River Emajõgi in Tartu. You are all kindly invited to the opening.
The shelter / installation KINO is an school project created by EKA 1st-year architecture and urban planning students and completed during the summer construction study sessions. Designing and building a shelter has been the first major project of EKA architecture students for many years – this is the 17th shelter, to ve precise. Last winter, one proposal was selected from among the ideas developed for specially for Tartu city, which will now be built by the whole team of students. The KINO, consisting of three parts, will remain to enjoy for the citizens of the city until the end of Tartu's cultural capital year, and the shelters for the next few years will also be planned and built in Tartu and for Tartu.
KINO is being produced with the support of the city of Tartu, the Estonian Cultural Foundation, the Estonian Forestry and Wood Industry Union, the Environmental Investment Center, Raitwood, Palmako and EKA.
Students and tutors:
EKA architecture and urban planning 1st year students' design team: Alis Mäesalu, Tuule Kangur, Darja Gužovskaja, Madis Arp Keerd.
Construction team: Aiko Liisa Olek, Anabel Ainso, Anu Alver, Anneli Virts, Arabella Aabrams, Frank Kuresaar, Fred-Eric Pavel, Hugo Georg Kalaus, Karl Robin Timm, Karmo Viherpuu, Kristian Tigane, Laura Haki, Laura Venelaine, Liisalota Kroon, Rasmus Roosileht, Triinu Lamp.
The project was supervised by Ott Alver and Alvin Järving from architecture office Arhitekt Must, Ragnar Kekkonen guided the students in the carpentry workshop, and Andres Lehtla directed the constructions.
We will be happy to meet you all on the banks of Emajõgi – next to the Atlantis building in Ülejõe Park.