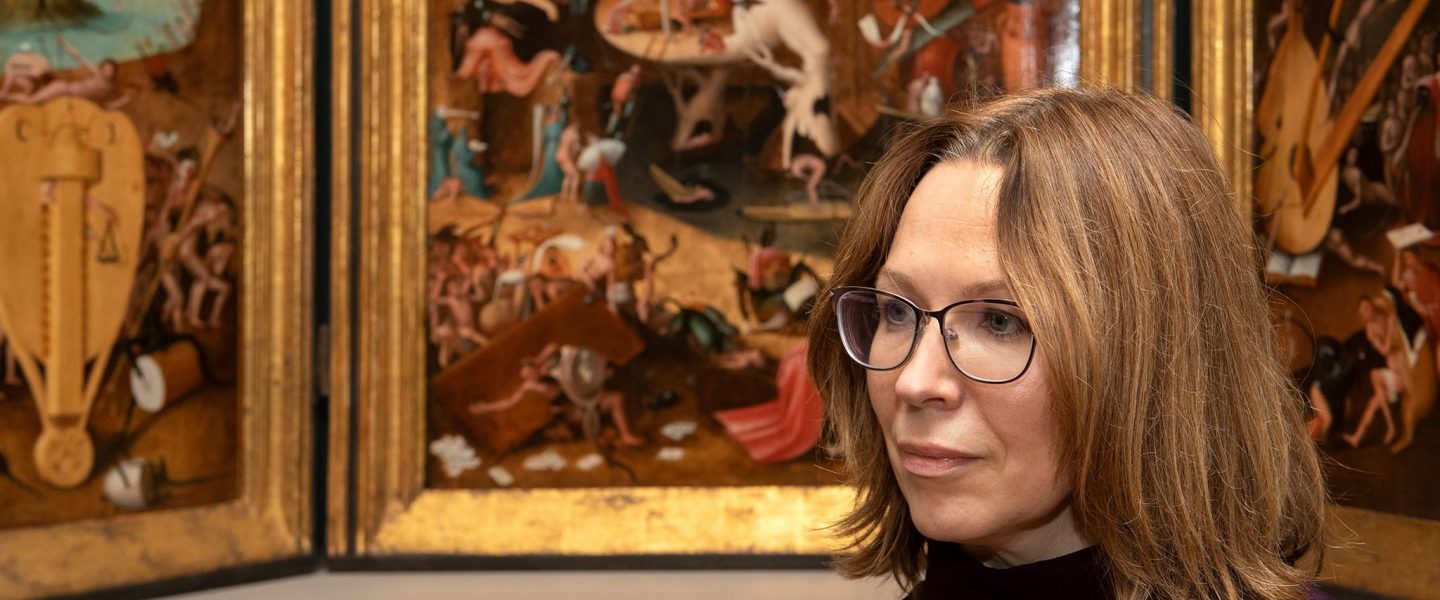 Location:
EKA, ruum A501
Start Date:
10.12.2021
Start Time:
15:00
End Date:
10.12.2021
Greta Koppel, PhD student of the Estonian Academy of Arts, curriculum of Art History and Visual Culture, will defend her thesis "Farewell to Connoisseurship? The Work of Art in the Focus of Art Historical Research" ("Hüvasti, konossöörlus? Kunstiteos kui kunstiajaloolise uurimise kese") on 10th of December 2021 at 15.00 at Põhja pst 7, room A501.
Limited number of audience can participate on-site, please register HERE
Please provide certificate of vaccination or recovery from COVID-19.
The defense will be held in Estonian.
Supervisor: Prof.  Krista Kodres (Estonian Academy of Arts)
External reviewers: Dr. Anu Mänd (Tallinn University), Dr. Jaanika Anderson (University of Tartu Museum)
Opponent: Dr. Anu Mänd
This dissertation (Farewell to Connoisseurship? The Work of Art in the Focus of Art Historical Research) deals with problems related to the study of the art of the Old Masters. The research paper reflects the author's experience based on years of researching and curating Early Modern art at the museum. Works of art as musealised objects have played a central role in this work.
The dissertation emphasises that a multifaceted study based on a close study of works of art that takes into account each work as a whole, i.e. its material and intellectual sides, enables us to obtain valuable information for the study of a particular object but also for analysing broader historical and cultural phenomena. In the case of old works of art, connoisseurship is a significant component of such research. The author introduces the concept of connoisseurship, which is almost unknown as a professional term in Estonia, provides a survey of the long history of connoisseurship as a competence of recognising art(ists), discusses the closely intertwined relationship between modern connoisseurship and technical art history, introduces the specifics of the research method, and explains why this skill is irreplaceable in identifying the authors of works of art and why this competence is worth preserving in art history practice even if one has no interest in the question of the author. It also explains how the critical analysis of the connoisseurship method makes it possible to better understand the specifics of art history as a humanistic discipline. The section on connoisseurship is followed by three case studies related to the author's curatorial practice at the Art Museum of Estonia, which illustrate the importance of connoisseurship as an object-led, multifaceted close study of works of art in art historical research. The first case discusses the problems of reconstructing the oeuvre of Michel Sittow (ca 1469 – 1525), an itinerant painter from Tallinn; in the second, 16th century Netherlandish Boschian art is the focus, and the last case, research on Johannes Mikkel's (1907–2006) collection, emphasises its value as historical documentation.
Members of the Defence Council: Prof. Virve Sarapik, Dr. Anu Allas, Dr. Anneli Randla, Prof. Juhan Maiste, Prof. Marek Tamm, Prof. Tõnu Viik, Dr. Kadi Polli
Please find the PhD thesis HERE