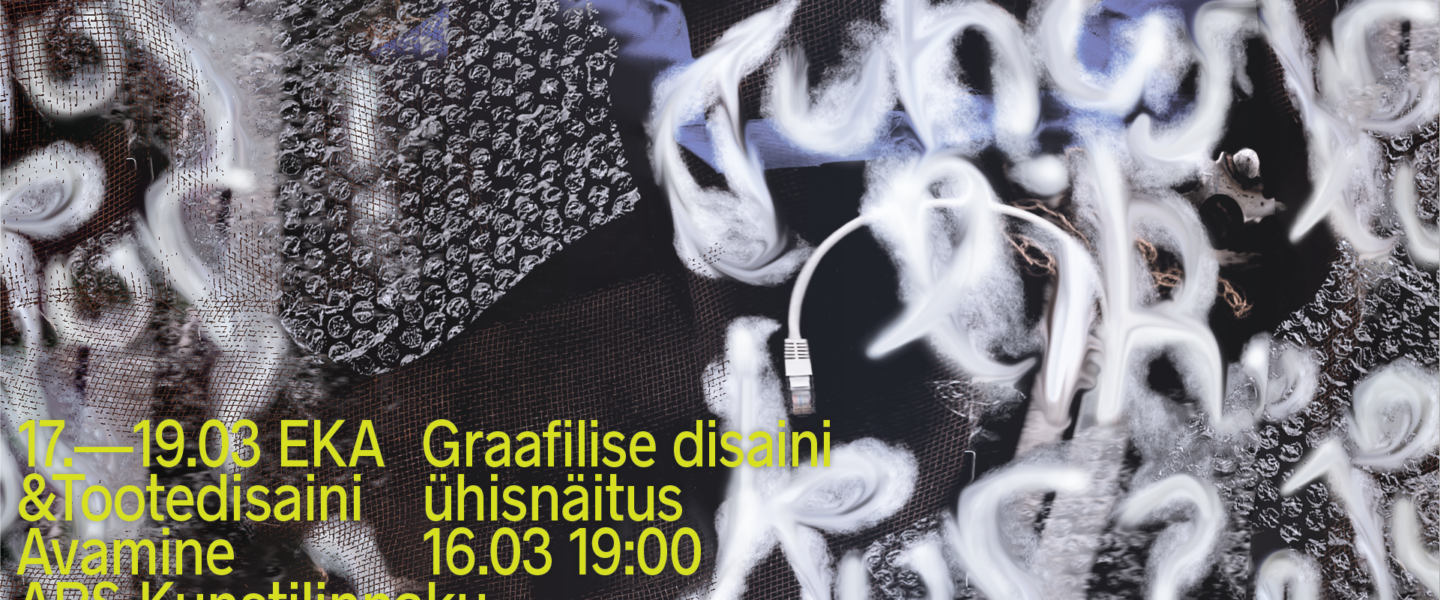 Location:
ARS Kunstilinnaku Stuudio 53/98
Start Date:
16.03.2023
Start Time:
18:00
End Date:
19.03.2023
On Thursday, 16th of March at 19:00, EKA Graphic Design and Product Design second year students open their collective exhibition 'Randomness, where?' at ARS Art Factory Studio 53/98.
The exhibition showcases works from more than 20 authors, who explore the theme of randomness and its many forms of expression through personal observations, discovering the beauty of the unpredictable. Can anything be truly random? Is unintended behaviour a human condition differentiating us from algorithms, and what kind of patterns arise when observing unexpected events over time.
Randomness is explored through a vast variety of mediums within the exhibition – such as installation, sculpture, photography, interactive pieces, light installation, sound etc.
The exhibition is open for only three days: 17th until 19th of March, from 13.00-18.00.
Artists: Anette Jaaniso, Beata Batejev, Diana Tammets, Hannah Eliel Allmann, Ilia Rotar, Ines Maria Uudam, Kaisa Uik, Karl-Alder Kuivjõgi, Karl-Egert Kartau, Karolin Eks, Kasper Korsen, Katrin Selin, Ljubov Terukova, Mariann Hendrikson, Marie Soosaar, Mark Uustalu, Markus Laanisto, Nelli Viisimaa, Oliver Udeküll, Pille-Riin Valk, Rasmus Einman, Risto Tepper, Robin Raspel, Ronald Trei
Graphic Design: Nelli Viisimaa, Diana Tammets
Mentor: Sten Saarits
Supported by Estonian Academy of Arts, Estonian Artists' Association
Follow events at ARS Art Factory: www.arsfactory.ee
(ARS Art Factory is located at Pärnu mnt 154, Tallinn)