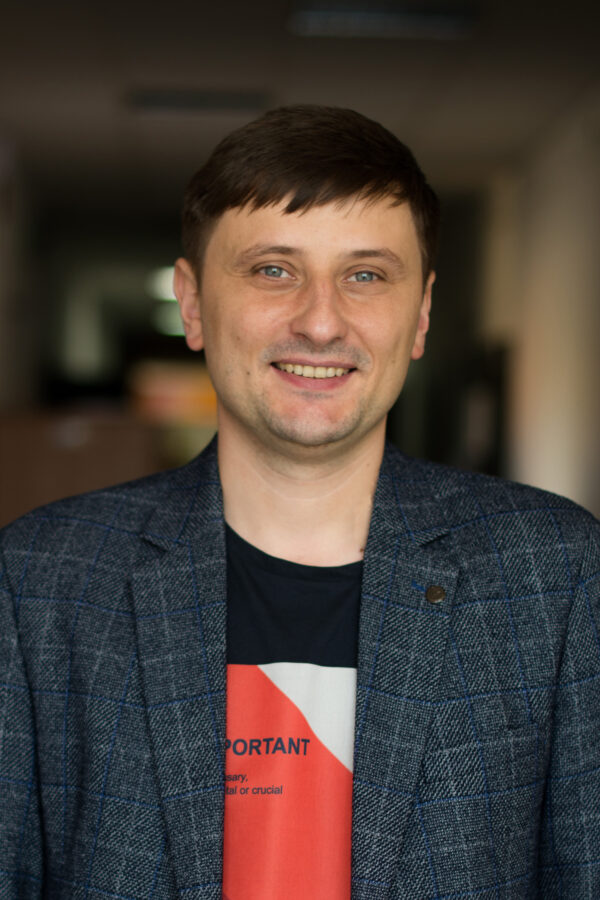 Photo: Alina Kindyak, LNAA
Location:
A101, EKA
Start Date:
13.06.2023
Start Time:
13:00
End Date:
13.06.2023
On June 13 at 1:00 p.m., ELIA UAx program partner Taras Lesiv, Vice-Rector for Academic Affairs and Research of the Lviv Academy of Arts, will give an open lecture at EKA. 
The lecture is part of the Transform4Europe Week program.
After the lecture, Kristiina Krabi-Klanberg will moderate the Q&A.
Taras Lesiv has been teaching art and art history at Lviv National Academy of Arts (Ukraine) since 2007. He received both BA and MA degrees in Fine and Applied Arts, specializing in sacred art. Since 2005, he has been employed as an artist and project manager on various interior design projects for Christian churches. During 2017–2018 he was a Fulbright fellow at Georgia State University (USA). He defended his dissertation "Icon Painting in Galicia from the late 19th – early 21 centuries: Artistic Imagery and Theoretical Discourse" in 2021, receiving the Candidate of Sciences degree (PhD). Taras Lesiv was appointed Vice-Rector for Academic Affairs and Research of the Lviv National Academy of Arts in September 2021. His research interests embrace history, theory, and practice of Christian sacred arts, visual arts and national/ethnic identity building.
During the war, the Lviv National Academy of Arts was faced with the critical challenge of safeguarding the safety and education of its students. This presentation provides a narrative account that highlights the diverse challenges our art institution encountered at the onset of the conflict, offering insights into our management strategies under trying circumstances. These challenges, including the mass departure of teachers and students to foreign countries, the transformation of educational settings, and financial constraints, all occurred alongside ongoing higher education reforms. Through partnerships with other art institutions and thanks to the dedication of our faculty, staff, and students, we established a resilient framework to maintain classes during the chaotic wartime conditions. While overcoming numerous obstacles, we are prioritizing the quality of education during and after the war. Recognizing the importance of support from both within and outside Ukraine, our goal is to prevent brain drain and preserve the vibrancy of art education.
Supported by: ERASMUS programme