Category:
International Office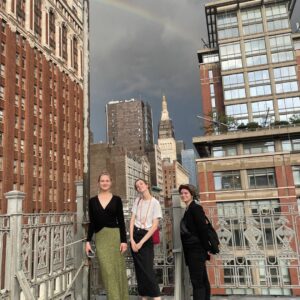 The winners of the PERFORMA Biennial Baltic Fellowship Program have arrived to New York. Fellowships were awarded to three upcoming curators from ...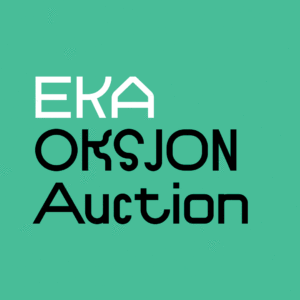 Submit your work for auction! On the occasion of the Estonian Academy of Arts' 109th and EKA Ceramics 100th anniversaries, we will hold a ...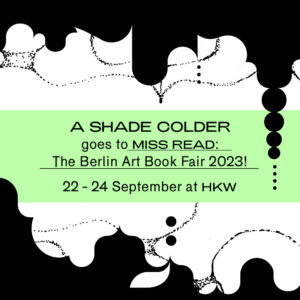 A Shade Colder goes to Miss Read: The Berlin Art Book Fair 2023! 22 – 24 September at HKW  A Shade Colder will be presenting a special ...
EKA Urban Studies students Aleyna Canpolat and Alp Õzalp have won second prize in a competition organised by The Canadian Academy of Architecture ...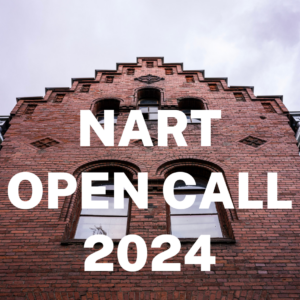 Narva Art Residency is announcing its open call for residencies in 2024. This time we offer about a dozen residencies in the main programme and 3 ...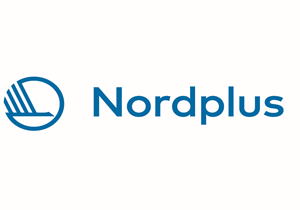 On August 19th till 26th, 2023 a workshop on creating shoe design concepts in 2D and 3D format created with the help of various generative AI ...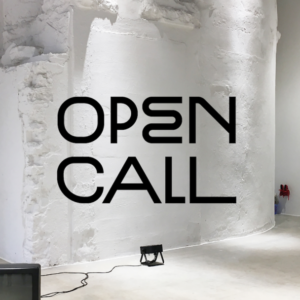 EKA Gallery is now seeking proposals for the year 2024! We are now seeking proposals for solo and curatorial exhibitions, performances and ...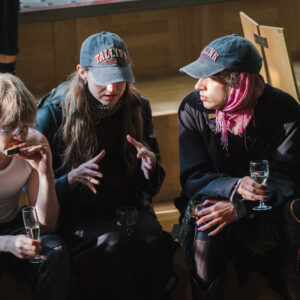 The Estonian Academy of Arts welcomes with open arms the guests of the ERASMUS program from different corners of the world who are here from 12 ...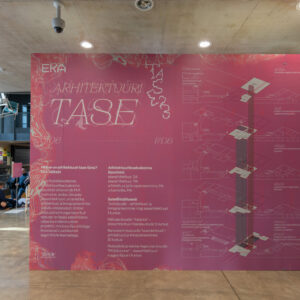 On May 31, the main building of the Estonian Academy of Arts opened Architecture TASE '23. The graduation theses of the Faculty of ...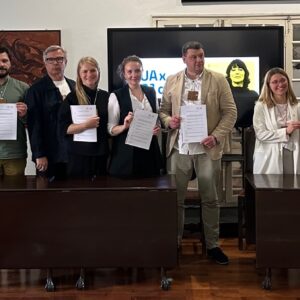 EKA Signs Agreement with UAx Platform in Evora to Support War-Affected Art Students and Universities in Ukraine The Abakanowicz Arts and Culture ...