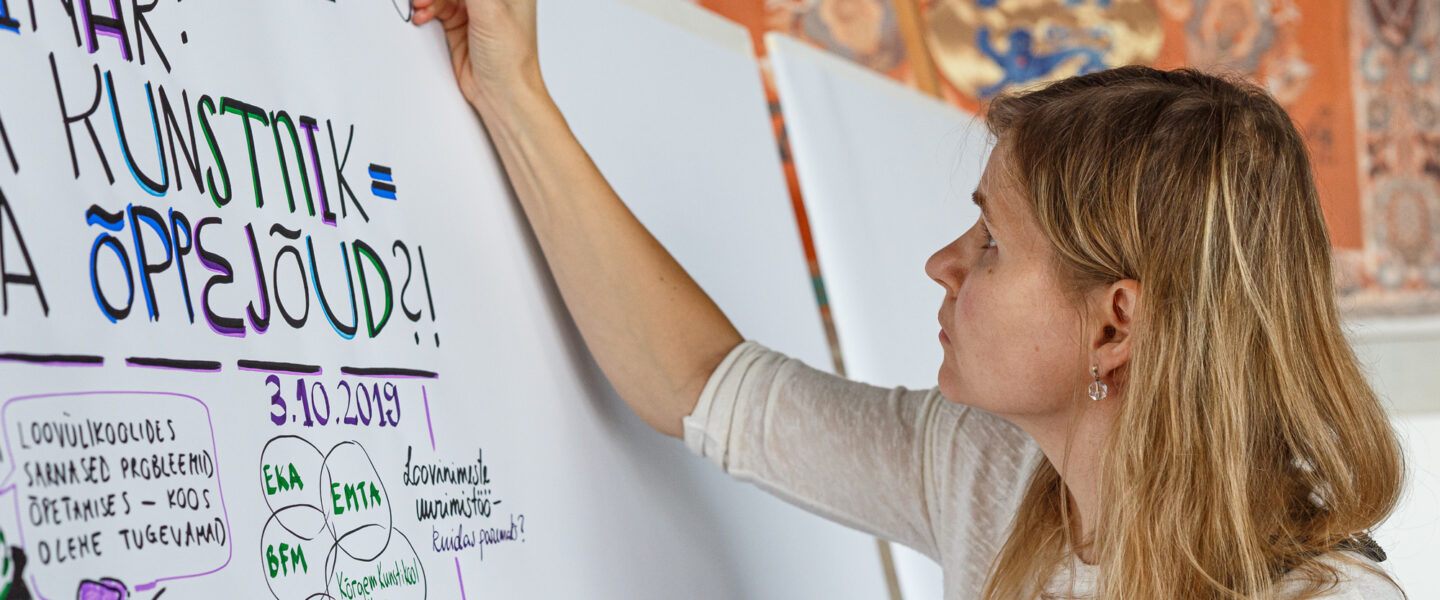 Location:
A-501
Start Date:
19.01.2023
Start Time:
13:00
End Date:
19.01.2023
Dear curriculum leaders, lecturers, students and study specialists!

Teaching and study programs at EKA have received a very good evaluation from our graduates, but – keeping the curriculum at a very good level is a constant challenge. The curriculum in higher arts education is a comprehensive network of activities during which students shape their approach to creative practice. Designing learning paths and creating an inspiring learning environment in higher arts education is an art in itself. Questions like: what are the new approaches to the curriculum? How to create, find new and effective approaches to the formation of a creative practitioner? How to create a whole? Are waiting a response.

At EKA, we have conducted two curriculum analyses, from which we see the challenges at our curricula. Several curriculum teams have carried out systematic development in cooperation with the Department of Art Education, and based on this experience and in order to meet the challenges of curriculum quality, we have put together EKA curriculum development workshop program "The Art of Curriculum Planning".

Therefore, we invite curriculum leaders, lecturers, students and curriculum support staff to participate in it.

The workshop will be supervised by Maria Jürimäe, lecturer in curriculum theory at the University of Tartu, and Anneli Porri, lecturer in art education at EKA.

The program will take place in two parts, it is important to join both of them:

1. introductory seminar – where we map the possibilities, educate the horizons;
2. practical curriculum workshops in faculties.

Participating in workshops provides practical help for curriculum management, curriculum development and analysis writing.

Let's start with the introductory seminar "The Art of Designing a Curriculum" on Thursday, 19 January 2023 at 13.00-15.30, room A-501 (3 academic hours).

The aim of the seminar is to create a common understanding and find an agreement on the most important strategic learning goals of the ESA.

ENG will be provided if there is a need.

Please register to first seminar by January 10.