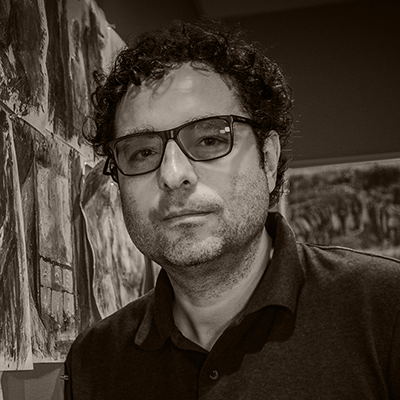 Location:
A 101
Start Date:
23.11.2022
Start Time:
10:30
End Date:
23.11.2022
EKA Animation department invites you to join us on Wednesday (23 Nov.) from 10:30 – 12:00 in our auditorium (A101) for an insightful lecture from world-famous animated film director Theodore Ushev.
Theodore Ushev is a Bulgarian-born Canadian filmmaker who has created some of the most iconic animated films of recent decades. At the meeting Ushev introduces his animated world and talks about his working methods.
Ushev latest feature film "Phi1.618" is going to get the international premiere at PÖFF 26 | Tallinn Black Nights Film Festival!
For more information about Theodore Ushev