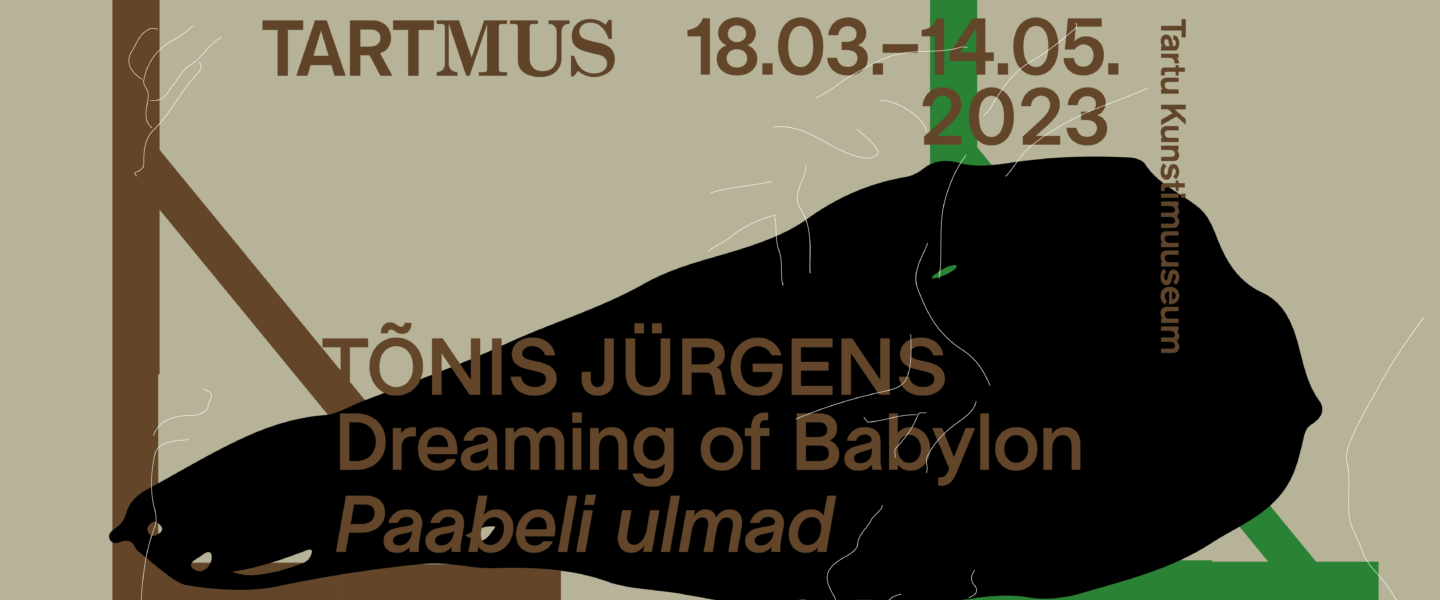 Tõnis Jürgens' "Dreaming of Babylon" at Tartu Art Museum
Location:
Tartu Kunstimuuseum
Start Date:
18.03.2023
End Date:
14.05.2023
Tõnis Jürgens "Dreaming of Babylon" / "Paabeli ulmad"
Tartu Kunstimuuseum / Tartu Art Museum
18.03.2023–14.05.2023
The main focus of the exhibition is the digital measurement of sleep, which has gained popularity in recent years. Tracking the habits of one's everyday life is offered to individual users by an increasing number of devices: smartwatches, -bands, -rings, -speakers, -mats, apps etc. These devices track users even when they are sleeping, collecting a steady stream of data about their habits and cycles of sleep.
The measuring of sleep turns a welcome spotlight on the importance of healthy sleep habits. However, the data collected through these measurements are resources and commodities which end up in the data centres of the smart device manufacturers and which can then be resold as data or market information. Therefore, by tracking your sleep habits and interpreting the collected data, you are also working while you are sleeping.
It seems that sleep, which previously seemed to be the last mysterious safe haven where capitalism couldn't reach, has quietly started becoming part of the machinations of the surveillance society. Through measuring sleep, dreams have turned into side-products in the production process, like the noise surrounding a radio signal or the sediment in a bottle of juice.
At the exhibition Dreaming of Babylon, Tõnis Jürgens follows the afterlives of the data collected by the surveillance society, as well as dreams that have been written down by dreamers. At the centre of the display is a staged bedroom filled with traces of somebody's life. In the room, a film is projected – scenes of server racks towering over uninhabited landscapes – which is accompanied by a shifting narrative of the descriptions of dreams.
The exhibition is part of the Tartu Art Museum exhibition series Young Tartu.
Tõnis Jürgens (b 1989) is a film projectionist, a writer and an emptiness aficionado. He has a bachelor's degree in culture studies from Tallinn University and a master's degree from the Department of New Media at the Estonian Academy of Arts, including an additional year as an exchange student at the Academy of Arts, Architecture and Design in Prague (UMPRUM). The exhibition is a continuation of Jürgens's creative research at the Doctoral School of the Estonian Academy of Arts.