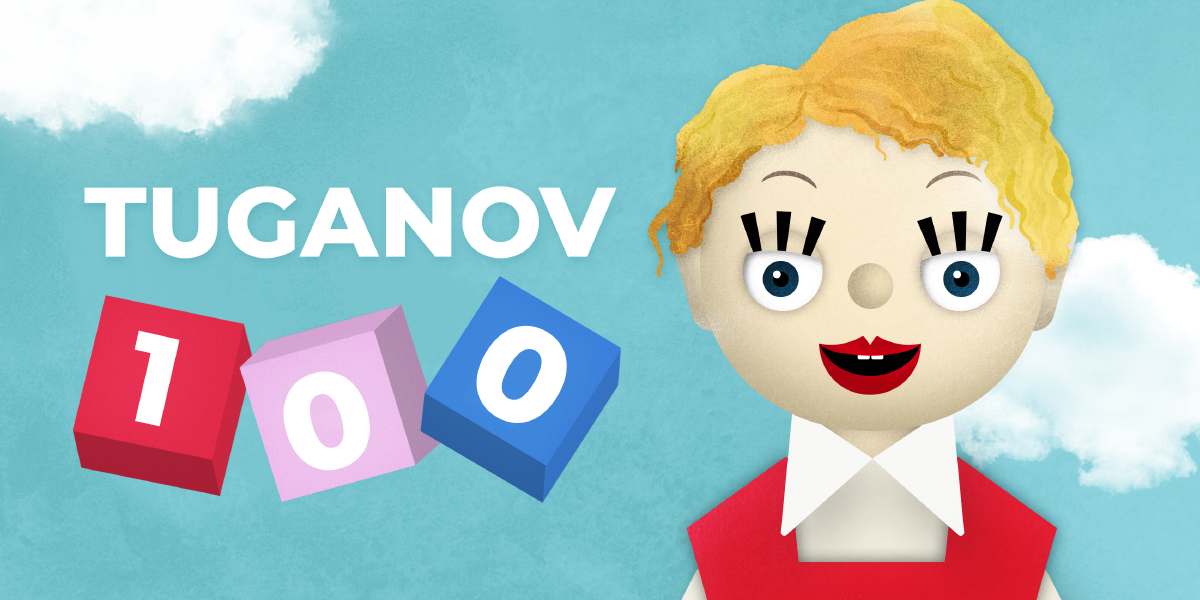 Location:
A101
Start Date:
21.02.2020
Start Time:
18:00
End Date:
21.02.2020
The centenary of Elbert Tuganov marks the beginning of a year of celebration for Estonian animation, with a series of screenings in Tallinn and Tartu, and a symposium on the value of our animation heritage today.
Mait Laas recalls his behind the scenes personal and lively contact with the maestro in his presentation "Picturesque Sound Bites of Tuganov as a Creator". The presentation is illustrated with specially digitized thematic historical footage. The discussion will be led by Jaak Lõhmus. Together with animation filmmakers, he will go over Tuganov's role as a pioneer in Estonian animation. They will also give context to Tuganov's work and creative heritage in the world today.
Elbert Tuganov was Estonia's first professional animator, screenwriter, and director. He introduced a new method to Estonian culture – professional animation. Sounds, visual arts, and technology are blended together into a coherent whole by movement that creates a poetic world. The resulting magic touches the human soul and is sometimes childishly joyous (Krõll, 1972), but if necessary observes the world with an adult-like seriousness (Park, 1966). The main theme of most of Elbert Tuganov's films is the relationship between man and machine or staying human in our society.
Straightforward and determined Elbert Tuganov's heartfelt and experimental acumen has evolved into a 60-year tradition of animation. This has been appreciated in high culture and received praise and awards at international film festivals, but is equally welcome among children watching at home.
Due to the art of cinema, Elbert Tuganov's spirit comes to life again and again – even a hundred years later. Let's share this miracle!
Elbert Tuganov's Centenary Week is the first event in a longer animation heritage program. On October 13, 2020, we will celebrate the 95th anniversary of Heino Pars, next year on March 20, 2021, Rein Raamat will celebrate his 90th birthday and on June 14, 2021, Eesti Joonisfilm will celebrate its 50th anniversary.
With the events of the jubilee year, we focus on individual authors and artists, as well as the wider field of animation; which provides an opportunity for debates and showcases the diverse historical aspects of animation.